Brady's departure: from the other side
If I told you that the New England Patriots' beloved six time Super Bowl champion Tom Brady is a Tampa Bay Buccaneer you would think I'm crazy. I wish I was.
You would think a reality TV star would be our president, World War III would happen, and a global pandemic would engulf us all before Tom Brady left the Patriots. That's almost all true. Besides WWIII (don't worry, we're getting there). 
I said I wish I was crazy—you picked up on that right? Almost every Patriots fan would want to keep their greatest quarterback of all time and bring their favorite dancing tight end out of retirement, right? I know I wish they were still on the Patriots.
Here's the twist though. I'm a fan of the Tampa Bay Buccaneers. Not born and raised, but certainly not because of Tom Brady. For the last five years I've committed to the Bucs and learned the ins and outs of the team. I've cheered for them every Sunday, even when they were the worst team in the league. I've even met and befriended Mike Evans, their star wide receiver.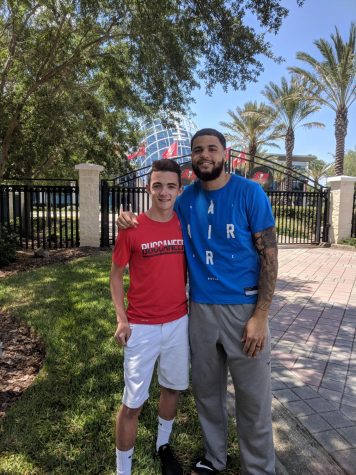 I've loved watching every Bucs game with Jameis Winston leading the way as the quarterback. With him under center the Bucs became one of the most prolific and fun teams to watch. Every player has their own weaknesses, Winston's are interceptions and that's no secret.
But Winston has already played for five seasons and is only 26 years old. He led the NFL in passing yards last season with over 5,000 (only 8 others have ever done that) and was 2nd in touchdown passes with 33. He did this with a broken thumb in his throwing hand for four games and a torn meniscus for half of the season.
Winston risked his health and future playing his heart out for the Bucs. He was a team captain that was praised for his leadership skills, work ethic, and likeability by his teammates. Since the end of the season some of his teammates have even defended him, saying that half of his interceptions weren't his fault (which is his flaw).
The bottom line is Winston is 1st all time in passing yards at his age and 2nd in touchdowns. He was 1st or 2nd in the majority of passing statistics last season. He had 10+ years left to be the home grown talent under center that Tampa Bay has never had.
But with the Bucs having a 67-year-old head coach and a few aging stars on their team with Lavonte David and Jason Pierre-Paul, they want to win now. They chose to go all in for two years and sell as much merchandise and tickets as possible rather than sustain their future.
Bringing Brady and Rob Gronkowski (ironically I've met him as well) to Tampa will give the team the most attention and media coverage since they won the Super Bowl in 2003. They will sell plenty of jerseys and maybe the most season tickets they ever have. Football is a business.
Tom Brady can promote his brand TB12 even more now that he plays in TB (Tampa Bay) and Brady can try to prove that he doesn't need Bellichick to win, and Bellichick can do the same.
A perfect deal that works out for everyone; except Winston. Winston was under the impression throughout last season and the offseason he would still be the Bucs quarterback in 2020. By the time he was told the team was moving on it was too late. Every other team had their plan, and Winston wasn't involved. 
The 2019 passing champion put everything he had on the field for the Bucs and is now waiting for another opportunity to prove himself. This isn't the first time the Bucs have botched a goodbye to a player who did everything for the team and community.
As I said football is a business. I know I roped all of you upset Patriots fans into a story I turned into about the Bucs, but I feel for you. We each lost our quarterbacks, and I don't want yours.
For the Patriots this symbolizes a new era, a new beginning. For the Bucs this is an instantly profitable move that will empower the franchises' image. 
But for Bucs fans, this is Super Bowl or bust.
Leave a Comment
About the Contributor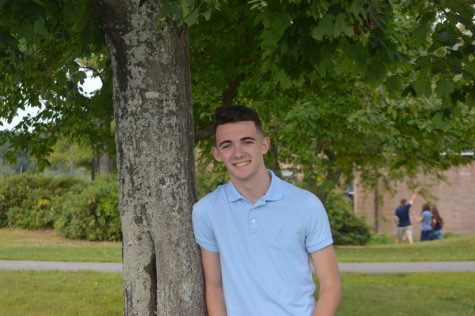 Tyler Wilbur, Executive Sports Editor
Big Sports Guy. Retired youth football and baseball player. Pro-gamer. Tyler is a sports guy's guy. Vivid outdoorsman. He's met more professional athletes than you.