How senior Anna Haas stays motivated during quarantine
With quarantine keeping athletes inside, it becomes a challenge to stay motivated. Senior Volleyball Player Anna Haas has been trying to stay self-motivated during quarantine so all of her previous hard work doesn't go to waste.
Motivation is a big factor for Haas. She finds that when she is with people, such as her team, she is more inspired to keep trying her best. 
"I love being with my team because we all work so well together," Haas said. "When we see someone not motivated, we pick them up and tell them to keep going. Without that, it is definitely difficult to keep trying."
During this difficult time, Haas has been doing everything she can to stay in shape and get prepared for volleyball at Regis College. Haas works out two to three times a week. She runs everyday, about one to two miles and tracks her mile time after each run to improve her speed. 
In addition to her running habits, Haas was also given scheduled workouts and stretches from her club team coach which focuses on important techniques for staying active.
"Stretching is important for shoulder, knee and hip mobility," Haas said. "The workouts include sit-ups, push-ups, different variations of squats like plie and weighted squats, core workouts such as planks, flutter kicks, and russian twists."
Working out isn't the only thing Haas does to stay in shape. She has been watching what she eats, and makes sure she gets the right nutrients and energy needed to stay fit and healthy.
"I have been eating a lot of salads, fruits, and vegetables," Haas said. "I try to stay away from junk food as much as I can. We don't really buy junk food which is good because that limits my cravings and the ability to eat it."
When it comes down to Haas practicing volleyball, she finds that she has to alter a lot of her drills. Her sister, sophomore Laura Haas, is on the varsity volleyball team and sometimes practices with her. 
"I find my quarantine situation to be somewhat okay because I have a sister who also plays volleyball and knows what she's doing," Haas said. "When we practice together, we have to change the drills because we only have two people."
Laura enjoys practicing with her sister to help each other get better.
"I like to help Anna practice because it helps me get reps in and it's overall fun to play with her," Laura said. "Since she's going to college in the fall, I want to make the most of our time, so helping her practice is beneficial for both of us."
Quarantine has given Haas the time to work on multiple different skills. She is a setter for her team, which is what she mainly focuses on when practicing alone or with her sister. However, with only two people, she sometimes has to work on more than just setting. 
"Each girl on the team has different strengths and abilities," Haas said. "When there are only two people, you find yourself gaining those strengths and abilities."
Haas does various types of drills when practicing. Each drill helps her get better at her ability to set.
"For me, I do drills like ball control and setting against a wall," Haas said. "I focus on my hand techniques by setting short up the wall and then going higher and higher after each rep. I also do something called a half-moon which is setting the wall and turning in a circle. I also focus on my tempo on how fast or slow I am going."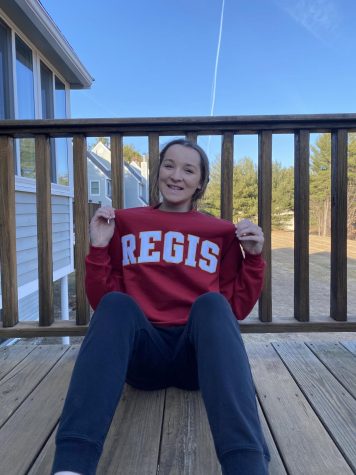 Even though she doesn't always want to, Haas knows that it is important to keep practicing during quarantine in order to prepare for college volleyball.
"The coach hasn't sent anything out yet, but he will be sending summer programs to follow," Haas said. "He will send workouts to do and I will have to be on top of those. For mental health, I've been reaching out to my team to get to know them and feel more comfortable."
Haas is waiting to see how college volleyball is different from highschool volleyball.
"Practices will still be structured, but I'll find that everyone will put in their full efforts, they will be more intense, and we'll be working on harder drills," Haas said. "For games, they will be more intense because it will be a new level, and it won't be easy to walk on the court and get my freshman spot. I'll have to find a way to earn my spot."
During Haas's senior season, she was pretty much guaranteed a spot on the court. She said that "she was at the top of the totem pole." Now, Haas says she will have to continue to work hard to compete for her playing time.
"I have to take this time in quarantine to my advantage so I can earn my spot on the court and prove myself to my coach," Haas said. 
Leave a Comment
About the Contributor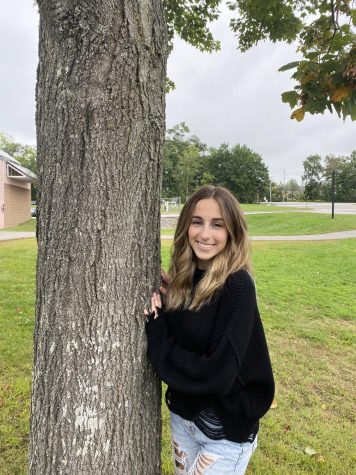 Abby Foley, Executive Features Editor
Senior Abby Foley has been on the Lancer Spirit Staff for three years, and has worked her way up to being the Executive Features Editor. In her free time, Abby enjoys hanging out with her friends, and playing with her dog.