Vote tomorrow for Class Representatives and Student Council Board Members
Voting for the 2020-2021 school year for the Class of 2021, 2022 and 2023 Representatives and for the Student Council Board will be taking place this Wednesday, May 13. Since voting cannot be done in person, each class and the Student Council have created online forms for voting.
If you're a member of Student Council, you will receive an email regarding voting and where to read the candidates' speeches. Voting will be closed at 11:59 p.m.
For Class Representatives, emails will be sent out to students in each class with a link to the ballot. Students of each class are encouraged to review the speeches of each of the candidates before voting.
A list of the candidates for Class Representatives and Student Council is listed below.
Student Council 
President:
Isabella Bouchard
Amara Cote
Chris Ferrick
Vice President:
Grace Harpster
Secretary:
Emma Donnelly
Membership Coordinator:
Robin Batchelor
Marlena Dwyer
Publicist:
Sage Matzker
Activities Coordinator:
Madison Bolton
School Board Representative:
Allie Iaconis
Nicholas Sampson
Special Counsels:
Emma Stowell
Class Representatives 
NOTE: For the roles of Prom Chair and Activities Coordinator, there are two people running together.
Class of 2021
President:
Madison Walden
Vice President:
Jack Sprague
Secretary:
Emma Detellis
Historian:
Lilly Tharrington
Publicist:
Matthew Griffin
Activities Coordinators:
Chelsea Mullen and Nicole Longua
Prom Chairs:
William Heenan and Zachary Fawcett
Class of 2022
President:
Matt Misiaszek
Vice President:
Colby Ramshaw
Secretary:
Grady Daron
Historian:
Ella Houghton
Publicist:
Nicole Stone
Treasurer:
Adam Palmer
Annabella Wu
Activities Coordinators: 
Jeffrey Stanley and Olivia Windisch
Mackenna Lord and Laura Bowen
Matt Jasper and Derek Baharian
Prom Chairs: 
Audrey Lidster and Sarah Tsetsilas
Class of 2023
President: 
Alisha Khalil
Tim Van Gelder
Vice President: 
Ryan Kraics
Secretary: 
There will be a special election in the fall.
Treasurer: 
Frank Thomas
Publicist: 
Aliza Khalil
Historian:
Olivia Witkop
Leave a Comment
About the Contributor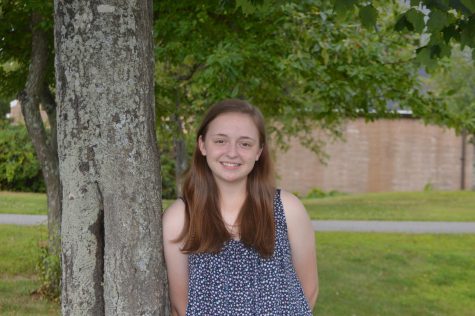 Amy Overhulser, Executive News Editor
When Amy isn't hanging out with kids, she spends her time playing the clarinet and marching in the Lancer band and being the President of Student Council. Although she has a very full plate, she is still ready to do a good job as the Executive News Editor.