Senior's hobby blooms into business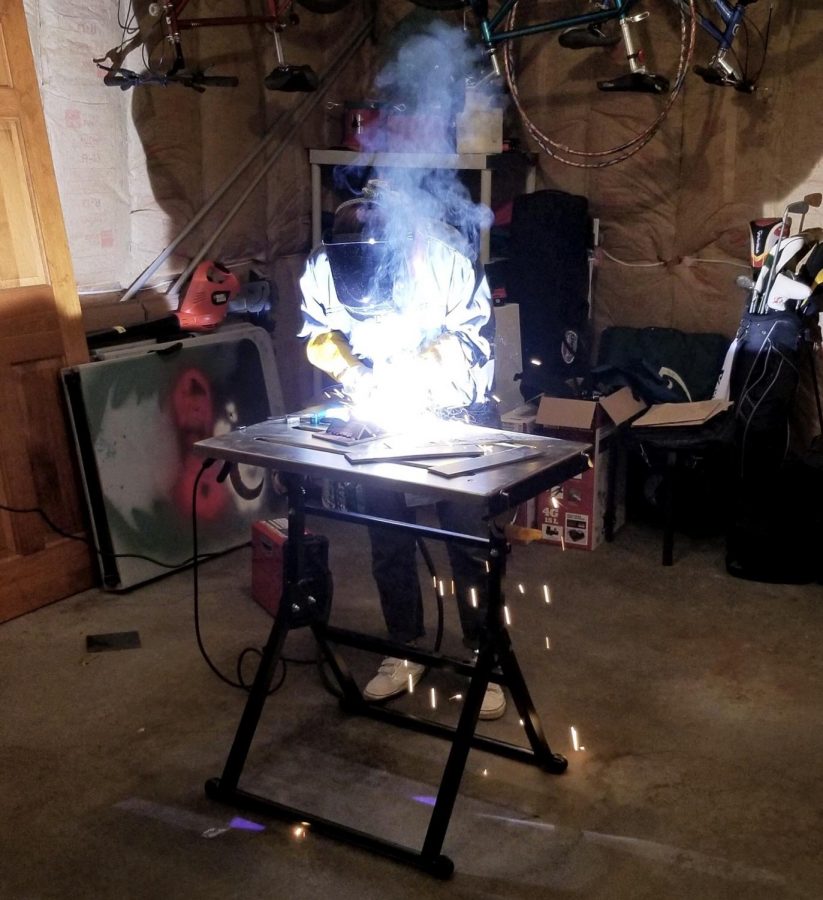 Students may know senior Megan Landry as the "flower power" hippie girl. What they may not know about Landry is that she is an entrepreneur. Landry turned a hobby of hers into a business at the young age of 15. Her business is called Mountain-Flower Goods and features her hand-made arts and crafts, including crocheted items, metal art and candles. 
It all started back in 2016 when Landry saw crochet pieces online and thought to give it a try. She asked for crochet hooks and yarn for Christmas that year and has been "hooked" ever since. 
"Crocheting took forever to get good at," Landry said. "Now it just comes naturally to me, and I love being able to work on continuous projects."
Landry started out making headbands, then moved onto more complicated pieces, such as bags, hats, shirts, shorts, koozies, coasters, rugs, blankets and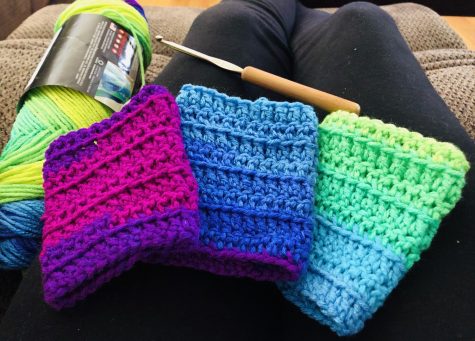 door hangers. When Australia was devastated by the wildfires, Landry crocheted pouches for orphaned and injured marsupials. Landry believes her crocheted shorts are her most impressive item, as she receives a lot of custom orders for them. Hats, however, are her favorite to create. 
Landry used to be very focused on sports and loves playing lacrosse, but she has leaned away from sports to focus on her business. Landry created her own website and designed her own logo. Customers place orders online, and she mails out the items. 
Landry's creativity exploded when she took the metals class offered at LHS. She started creating art with metal, items like candle holders and signs. Since she was making candle holders, it seemed fitting to make candles too. She mixes different scents together until she is satisfied with the result. 
Landry sells online and at craft fairs, and she also makes charitable items to support the community. She crochets headbands each October to benefit the breast cancer foundation. She also takes part in the Survivor's Cup and the Witches Gala, where a portion of her proceeds benefit charities. 
"I wanted to donate and partner with these particular charities because everyone involved with them made a big difference in my life at some point, so it only felt right to give back," Landry said. "I've found that everyone at these events really has their hearts in the right place, so it helps me build lasting connections."
Landry gets her motivation from her family and attributes her business skills to her Dad. After high school, Landry will be studying welding and business at college. She hopes to grow business as it allows her to express her creativity. She has always walked to the beat of her own drum, and feels she needs to be her own boss. She loves being creative and hopes to make a life-long career out of it.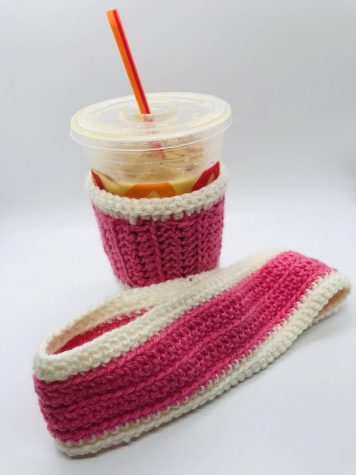 "The only certainty I have for the future is that I'll never want to stop helping people find their inspiration, and this business just so happens to be my outlet," Landry said. "I hope to expand upon my business much so by then, but it's most important to focus on the support I have here and now and make as many people smile as I can."