"Rain on Me": Lady Gaga collaborates with Ariana Grande on new single
One would think that a collaboration between two pop forces would be electrifying, unforgettable, legendary, and emblematic of what pop music should be. Unfortunately, that's not always the case.
Lady Gaga and Ariana Grande's "Rain On Me" is none of the above. I mean, it's not terrible. The flares of wild, crooning guitar aid the rubbery bass and striking keyboards in creating a fun track that's easy to dance to. Grande's sweet vocals complement Gaga's more theatrical style while the two sing about persevering through dark times, knowing that good will eventually prevail. Though the lyrics are surface-level at best, the emotional delivery from Gaga and Grande is decent and conveys the message well. 
The music video, however, didn't do "Rain On Me" any favors. Yes, Gaga and Grande look good together, and the video had a certain aesthetic that mixed their two styles together well, from the choreography to the outfits. But, the CGI rain only looks real in Gaga's scenes, never in Grande's or the shots of them together. Plus, there was certainly potential for some kind of a storyline—the video literally starts with Gaga having a knife in her leg—but instead, it was three minutes of choreography.
I'm definitely a little disappointed in "Rain On Me." Maybe my expectations were too high, but Gaga and Grande have both shaped and made their mark on the pop community, if not on the music scene, as a whole. Yet, this is what we got? A bland, been-done-before track that's enjoyable but fails to really make an impact?
With that said, I'm still looking forward to Gaga's Chromatica, coming May 29, 2020. We'll just have to wait and see—hopefully "Rain On Me" is the worst of what's to come. 
6.5 / 10
Leave a Comment
About the Contributor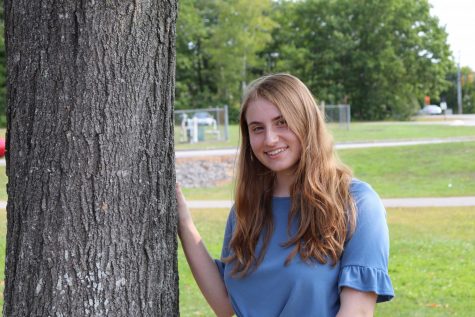 Anna Drabik, Executive Arts and Entertainment Editor
A frequent concert-goer and a nervous wreck (some of the time), Anna is looking forward to continuing to write music and concert reviews this year for The Lancer Spirit. She also enjoys working out, sleeping, and watching Jane the Virgin, her favorite TV show, on Netflix.