Girl's soccer Mack Plaque recap
Girl's soccer lost to Pinkerton with a score of  0-2 during the hard fought Mack Plaque game that took place Tuesday, September 22nd. Going into the game senior Hannah Ellis knew it was important to have confidence in her team. 
"I want to be confident, that's the mindset I have to have. I have to be optimistic and keep an open mind," Ellis said.
With so many seniors leaving the team last year, this season brought the challenge of learning to work together with new teammates.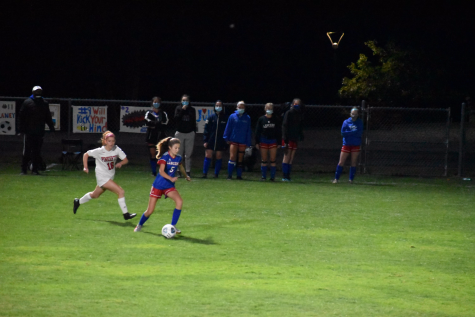 "There's a lot for our team to prove this year, It's a whole new season, a whole new team. It definitely is rough because it's the first game of the season and the most important game to play," Ellis said.
Although the team had to quickly learn how to play together, Ellis knew it would not be a problem.
"We are all very talented and nice so we do learn from each other. It's not like we'd say you did bad, I'm going to be mad at you and not pass. It's more like we will work together and make it better," Ellis said.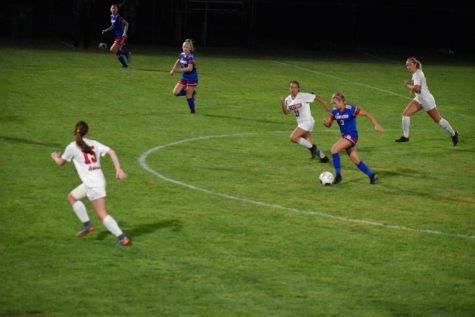 The Lancers put up a hard fight and know where they need improvement. They are hoping to redeem themselves at their next game against Pinkerton on Saturday September 26th. 
"We just play well together as a team. We need to figure out how to work together in order to succeed," Ellis said.
Leave a Comment