Lancer cheer hopes for redemption as they prepare to take the mat at States
With the Mack Plaque back home at LHS, Lancer Nation will not need to rely on varsity cheer for a tie breaker, but that does not make their competition any less important. Coming off of a loss at States this past November, the girls will not be backing down in hopes to redeem themselves this year. 
Senior and captain Lilly Tharrington has optimistic goals for the Lancer Varsity Cheer team entering their fall season. 
"I feel very motivated," Tharrington said. "Everyone on this team is ready to work and wants to win. We are hoping to keep improving throughout the season and place in the top two at states."
The team hopes that their skill and versatility will allow them to prove themselves and take the victory mat out from underneath the Astros. 
"This year, LVC has a lot of talent," Tharrington said. "There's a diverse amount of tumbling and a lot of strong bases, backs, and flyers." 
In the post-COVID 19 world that is currently unfolding, there have been so many setbacks across the board for any sports team. For this team, tryouts were pushed back resulting in delayed choreography and a decrease in team building. 
"I wish that we could participate in the team bonding activities that we usually have because I feel as though our team would be even closer than we already are," Tharrington said.
But, the team is ready to flourish as the season progresses and have chosen to look at the bright side of the new guidelines. 
"[The team] is very happy to be able to have a season and get the opportunity to compete," Tharrington said. "Most of our competitions are virtual, but we're looking forward to States which is in person as of right now."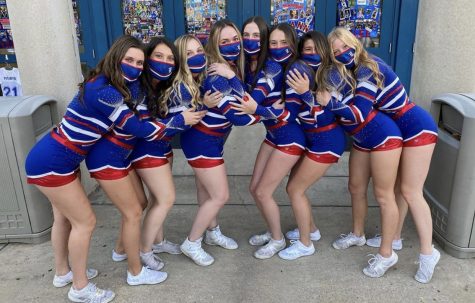 After cheering together for many years, the upperclassmen have created an irreplaceable bond that will help them do well this season.
"The bond we share is irreplaceable, they are like my second family and I feel as though we can overcome anything together," Tharrington said. 
Just as any family does, LVC has undergone changes each and every year, but never fail to welcome their newest additions with open arms. 
"We just want to make newcomers feel comfortable and excited about LVC and the seasons to come," Tharrington said. "While also encouraging them to work hard nadn how to be a good teammate"
But, as each teammate's time at LHS comes to an end, the last time they step onto the mat, their last tumbling pass, and their last stunt sequence with their team can come a lot faster than they imagine.
"My teammates are truly some of the most amazing and special people I have ever met and I will miss spending time with them on and off the mat," Tharrington said. 
Leave a Comment
About the Contributor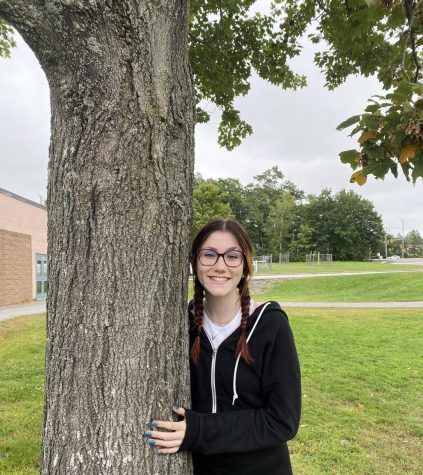 Audrey DeAngelis, Assistant Editor in Chief
Audrey is in her third year on staff, starting as a reporter her sophomore year. Her first year as an editor, Audrey was Online Chief and is very excited to be Assistant Editor-in-Chief this year. Next year, Audrey plans to study forensic science and pursue a Master's degree in chemistry in hopes of becoming a crime scene investigator.