Samantha Fortier adapts to the changes with Lancer Power Camp
This past summer athletes were able to stay fit at Power Camp. The restrictions of COVID-19 didn't stop sophomore Volleyball Player Samantha Fortier from getting those off season workouts in.
There were many different reasons Fortier did Power Camp this summer and motivation was one of them. She found it hard to self-motivate herself to stay fit during quarantine so she took advantage of being able to workout with her teammates during camp.
"Finding that motivation has always been difficult for me, especially when I don't have people around me, so doing Power Camp with people helped me get back in shape for volleyball again," Fortier said
Although Fortier got to see her peers throughout the summer, there were still guidelines that needed to be followed to stay safe from the virus. 
"When we were stretching we needed to be six feet apart, we had to stay outside at the beginning of the summer, and we had to wear our mask walking in and out of the gym," Fortier said. 
Along with these guidelines, when walking into the gym, athletes had to answer COVID symptom questions, had to get their temperature taken, had to sanitize their hands and had to keep their distance from one another. This made it a little bit more difficult for Fortier to workout with her teammates. 
"Some of the restrictions we had to follow when inside the gym made it hard to be able to do some things that the coaches wanted to do," Fortier said. "I know they wanted to try new activities and skills, but because we had to stay six feet apart we weren't allowed to."
The rules were a challenge for everyone Fortier says, but in order to keep the camp going they couldn't be broken. 
"The physical trainers were very strict about following the restrictions," Fortier said. "The restrictions for Power Camp was new for everyone so it took some getting used to, but once we were in it for a few weeks, things started getting easier."
Although camp wasn't "normal," Fortier found that it really helped her when volleyball pre-season came around. She felt that she was more than ready to go back after her club season got cancelled.
 "I was in perfect shape for volleyball, I had no problem going straight back into it," Fortier said.
Whatever the circumstances, Fortier pushed through and looked at the bright side of being able to have the opportunity to go to Power Camp every week of the summer. 
"This summer I definitely learned a lot and I gained a lot of strength, but I also feel as though I gained an emotional connection with more people," Fortier said. "I feel because that we were there almost every morning for the whole summer and camp was one of the only things we could do, everybody became closer as friends."
View Comments (1)
About the Contributor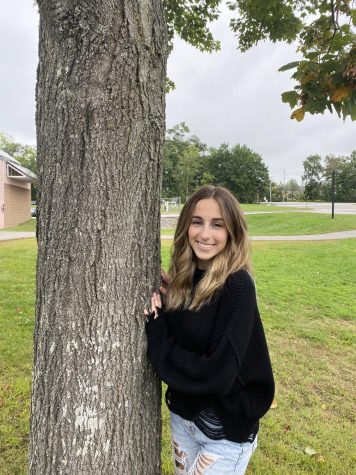 Abby Foley, Executive Features Editor
Senior Abby Foley has been on the Lancer Spirit Staff for three years, and has worked her way up to being the Executive Features Editor. In her free time, Abby enjoys hanging out with her friends, and playing with her dog.