A sonnet for remote learning
Each morning, the sky seems a bit bleaker
And I recall the maskless days of school
I am talking to the coffee maker
Trying to forget these mandated rules
Are Google Meet sessions better than Zoom? 
Each of us remembers the March struggles
I daresay the classroom is my bedroom
My list is full of schoolwork to juggle
But not everything about this is bad
Even if paranoia starts to creep
Because there is some comfort to be had
That the sun shines while America sleeps
So pull out your laptops and open Chrome
Let's make the best of this quarter at home
Leave a Comment
About the Contributor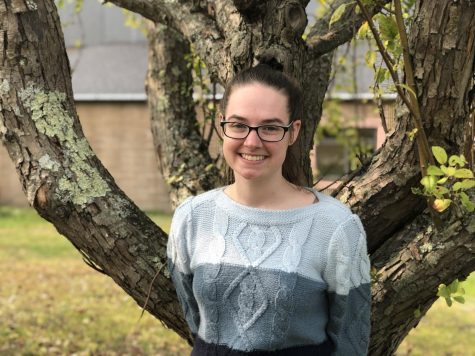 Rachel St. Louis, Copy Chief
While some kids are busy with sports, theater, or dance, Rachel is either diving into another book or writing one. She likes to spend time with her beagle when she's not vigorously typing new chapters for her unfinished novels. This school year, she is the copy chief and very excited to continue writing for the Lancer Spirit in her new role.