Three steps to solving remote stress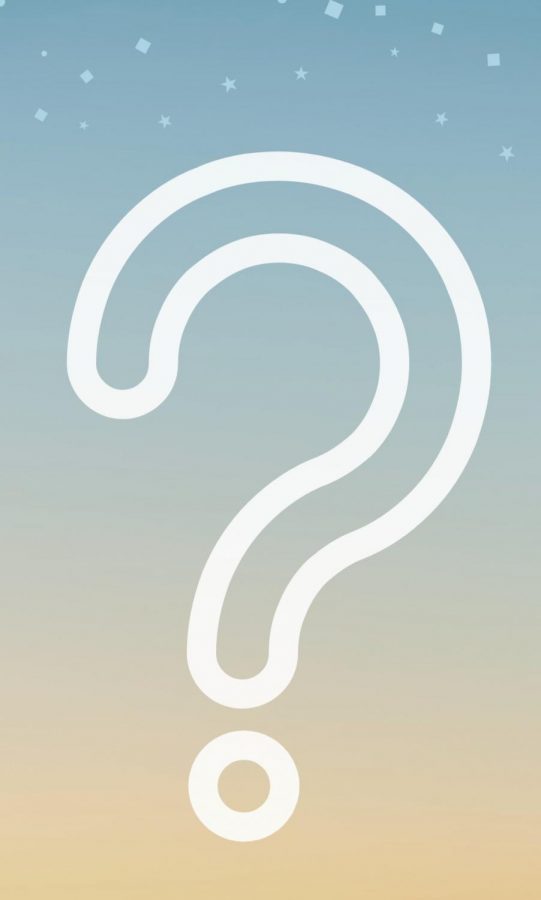 If one piece of advice could be acquired from the avalanche of recent events, it's the cliche that rings true: "No one can see the future."
Perhaps it rings a little too loudly now.
From fully in-person school to remote classes, then to hybrid learning and back to future remote classes, the past nine months have been quite a roller coaster.
While last year's seniors were pondering their prom and doing schoolwork online for the first time, underclassmen were practically pulling their hair out when they weren't on Zoom due to the overload of coursework for the 2020 spring semester.
Now, the underclassmen are picking up what most people had hoped would be left off from June. Since LHS has reverted to remote learning until the second quarter is over, flashbacks of Zoom meetings and Edpuzzles are flooding back. After all, confirmed cases are currently increasing, and toilet paper is already flying off the shelves of our local stores.
Not only is COVID-19 occupying the minds of nearly everyone these days, but it is impacting our country more than ever. In a society where wearing masks is regular, many students wonder if their lives will ever go back to what used to be considered "normal." Lancers can barely catch their breath after an unorthodox start to the 2020-2021 school year.
But students aren't the only ones who feel as if they are drowning under heaps of stress. All LHS teachers have had to adapt their curriculums to red/blue days, teach whilst wearing a mask to half of their class population, make sure all of their classes are on track, plan lessons with remote learning in mind, and even more.
However, the remote learning this semester is much more structured, including face-to-face interaction between teachers and students. The amount of speeches and pieces written about these situations is overwhelming in itself, so suggesting solutions to the problems at hand is the best way to put minds at ease.
Problem: Concern for Technology
Because students will have to sit in front of screens for 96-minute intervals following Thanksgiving break, considering the effects of digital screens is important. Below are some of the symptoms related to computer vision syndrome:
– Sleep loss
– Chronic headaches
– Lack of exercise
– Lack of good, clear vision
– Dry and/or irritated eyes
While developing these warnings can be less detrimental than contracting COVID-19 while at school or while playing sports, they are still real and should be acknowledged.
Solution: Concern for Technology 
Purchasing blue light glasses, using fewer fluorescent/bright lights, installing anti-glare screen technology for your computer, adjusting brightness and text size on your computer, blinking more often than usual, and taking breaks by looking through a window or avoiding any screens when possible. All of these methods have shown to reduce eye strain and other symptoms related to computer vision syndrome. (Click here for more information.)
Problem: Remote Classes and Block Schedules
Due to the block schedules for LHS' current remote learning situation, many students have been sitting for ninety minutes at a time. Not only that, but the overwhelming amount of work being assigned during said blocks can make students stressed, especially if they cannot complete their homework the following day because of their other classes (alternating A and B days).
Solution: Remote Classes and Block Schedules
Since both students and teachers have had a somewhat rough transition from hybrid learning to fully remote classes, communication is integral.
Students, please reach out to your teacher(s) regarding any problems or concerns about your class(es) and their respective coursework. From my own experience, I know asking for help can be awkward or even embarrassing at times. However, receiving feedback from teachers is worth the extra effort.
Problem: Planning for Future After LHS
As many students and staff members know, the weighted decisions following graduation day may change the course of one's life. The senior class of 2020 in particular has gone through this year's ups and downs while cranking out college applications, writing essays, or even scouting for apartments.
We have considered universities, trade schools, community colleges, full-time jobs, online college courses, planning for gap years, and even more. Apart from all of those stress-triggering topics, the long-lasting effects of COVID-19 have put everyone through a loop as well. Overall, how could students not be stressed?
Solution: Planning for Future After LHS
Every senior class must go through these processes, and Lancer Nation has equipped them well. This year has been… "interesting," to say the least. Therefore the coping mechanisms most students can relate to (throwing themselves headlong into seasonal sports, certain clubs, etc.) have been altered in the darkness we call COVID-19.
Despite the cliche, it is absolutely true that there is no shame in seeking out a personal therapist or counselor (click here for more information). Mental health is becoming more of a researched/debated topic as we speak, the reason being that it is extremely important.
Enjoying alone time, practicing self-love, pausing to simply think, watching your favorite television series or reading one of your favorite books, and other positive mental health influences—whatever works for you—will benefit your mental health more than you may realize. Please, take breaks. Confide in those you trust. Don't hesitate to ask for help when you need to.
No one can see the future, but we can certainly imagine it and continue to make it better for everyone. Let's make the best of this, Lancer Nation. We can do it!
Leave a Comment
About the Contributor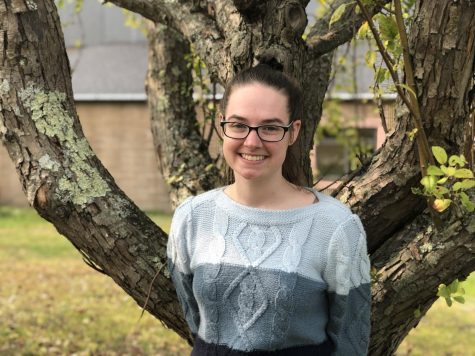 Rachel St. Louis, Copy Chief
While some kids are busy with sports, theater, or dance, Rachel is either diving into another book or writing one. She likes to spend time with her beagle when she's not vigorously typing new chapters for her unfinished novels. This school year, she is the copy chief and very excited to continue writing for the Lancer Spirit in her new role.