Boys' varsity volleyball coach takes 6th place in Holiday Baking Championship
With the holiday season nearly upon us, season seven of Food Network's Holiday Baking Championship has come to an end. This year's baking competition featured Lancer Nation's own boys' varsity coach Jon Buatti.
Buatti placed 6th out of 12 bakers. His holiday season consisted of the aromas from the oven mixed with the stress of racing against the clock to create the tastiest delicacy possible.
Along with his fellow competitors, Buatti was able to show off his craft in front of esteemed baking celebrities. These legendary judges included Nancy Fuller, Duff Goldman and Carla Hall.
"It was really cool to have huge names in the business try my products and give their critique and feedback," Buatti said. 
Despite the pressure of the competition, Buatti made dishes that impressed both the judges and exceeded his own expectations. One such creation was a three-way cheesecake containing the flavors of maple pecan, key lime and strawberry.
"The bake in general was so intense and grueling," Buatti said. "Ending up taking second place [in that round] was really, really cool."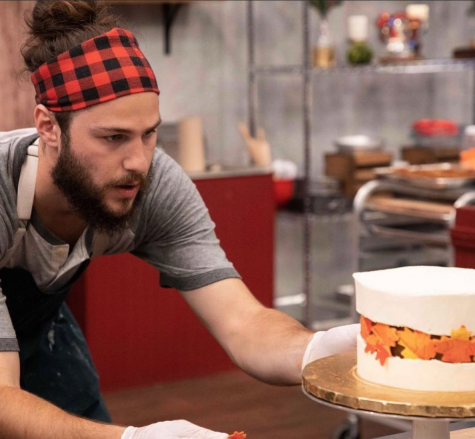 On the flip side, some rounds proved to be more difficult and nerve racking. With limited time in each round, Buatti had to make sure he worked quickly and efficiently. 
"The time constraint on the bake on top of all these other things was pretty crazy," Buatti said.
Looking back on the experience, Buatti can appreciate his hard work and all he achieved while on the show.
"The long road of rejection and getting on the show was an accomplishment," Buatti said. "As a fan of the show, actually being there and doing it was the best part."
Being able to watch himself on television felt surreal to Buatti. He was able to see himself and his craft be broadcasted to the entire nation.
"You look at yourself in the mirror all the time," Buatti said. "Being put through a different perspective on the big screen is weird but cool."
Buatti's loved ones and close friends have enjoyed watching a familiar face appear on their screens. Senior Sarah Joe has been excited to see how the show will help her former coach make his dreams come true. 
"I think it'll be great for his business, but also great and inspirational for students that know him to see someone reach their goals," Joe said. 
Even though he was in competition with his castmates, Buatti has found that he has stayed in contact with some of his fellow contestants since filming has ended. Buatti has kept close with bakery owner Megan Rountree, who has taught him more about what goes with running a business.
"[Rountree's] been in business for so long and has a business model that I'm trying to emulate here in Manchester," Buatti said. "She's someone to look up to."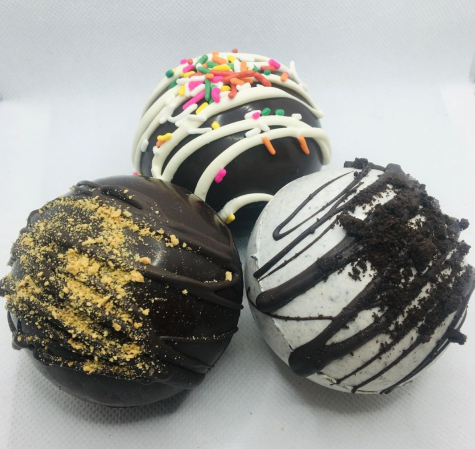 Since being on television, Buatti has found even more success at his bakery, Bearded Baking Co. Customers in and out of state have stopped in to visit and say they loved watching Buatti on Holiday Baking Championship.
"We've hit a whole new level of production since [the show] aired," Buatti said. "Last Saturday was the first time we had a line out the door all day long."
Buatti is excited to see how his business will continue to grow from here, and looks forward to providing his baked goods to more and more people.  
"It feels like we can barely keep up but we are somehow," Buatti said. "It's been crazy and cool."
Leave a Comment