Londonderry resident hosts animated light display
In August, most people are probably sitting by a pool and enjoying their summer. However, Londonderry resident Brendan Sevin already has Christmas on his mind. 
For the past five years, Sevin has put on an animated light show display at his house for people to come and view. In the middle of the summer, Sevin gets to work on coding elaborate routines for his lights for other people to enjoy come Christmas time.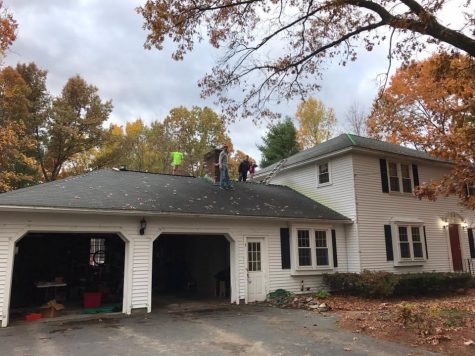 "It is a lot of work, but I really do love doing it every year," Sevin said. "I love seeing the final outcome and seeing other people get happiness out of our displays."
It all started with his first display five years ago, when he first made the switch from a stagnant display to an animated one.
"I saw 'The Great Christmas Light Fight' on ABC, and thought, 'wow, this is really cool, I want to do this,''' Sevin said. "I ended up meeting someone experienced in Litchfield who got me started, and it just became really addicting."
Every year since, Sevin has tried to bring in new aspects to his shows and be able to give people a unique entertainment experience. In previous years, there was also a Santa Meet-and-Greet hosted in the driveway of the house. 
"Usually [Santa] would come for a few hours and all the kids and their families would come to see him," Sevin said. "It has been cool for the past four years because we have gotten the fire and police departments to come and deliver Santa to us, the kids really love it."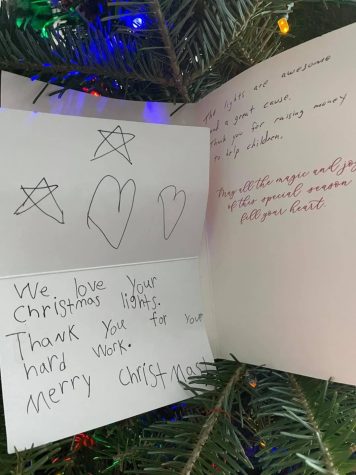 Unfortunately, due to the COVID-19 pandemic, the Meet-and-Greet was not an aspect of this year's show.
"Obviously, he won't be coming this year, but we are definitely planning on having him for next year," Sevin said.
With that said, Sevin still wanted to use this year to take his display to the next level. In previous displays, he would use typical LED lights on the house. However, this year he made the switch to pixel lights, allowing him to be able to make the lights do much more.
"Instead of controlling the entire string and just telling it when to turn on and off, I can control each individual bulb," Seven said. "I can tell it when to turn on and off, I can make it any color I want, I can just change all kinds of things."
In addition to the new lights, Sevin has also used a completely new list of songs, meaning all the "routines" of the lights are completely different. 
The set list includes eight different songs, as well as some interludes every so often. The set list includes a wide variety of songs, including songs from the "Frozen" soundtrack and newer favorites such as the "Cantina Band."
"Every year we at least had some songs I had brought on over," Sevin said. "This is the first year I am starting all fresh again which is really exciting."
Although the elaborate light show moves and operates effortlessly, Sevin has devoted months of coding and decorating in order to make his display as entertaining as possible.
"A lot of people say to me, 'how long does it take you to put up the lights?' and it's funny because putting up the lights is the easy part," Sevin said. "It's the programming that takes a long time. We start hanging lights around Halloween, and I start programming in August."
Luckily, Sevin does have the help of his family to help him hang up the many lights and figures that are included in the show.
"A lot of the stuff we are doing takes multiple people. I have 30-foot ladders we have to get up and we have to wrap the trees which takes around three people to do," Sevin said. I'm lucky I have a lot of people to help me out."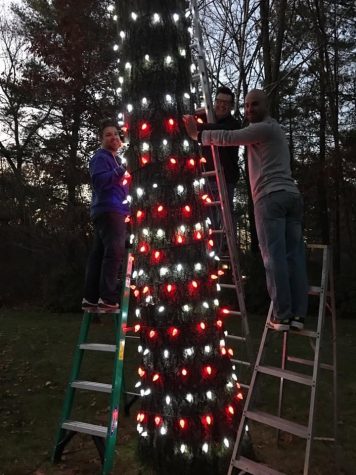 After months of time and dedication, the display opens the day after Thanksgiving each year.
On Saturday, Dec. 19, there were around 20 cars outside Sevin's home to watch the display. Sevin even went outside to direct traffic and make sure viewers further from the display knew to tune into the radio channel to hear the music that went with the show.
"The way it was on Saturday completely blew me away," Sevin said. "I even saw some Massachusetts license plates on some of the cars, which was super cool."
Although the house was crowded, viewers were still able to enjoy the display from the comfort of their cars. Among them was senior Rylie Blondin, who watched the show eagerly.
"With everything going on, it is nice to be able to do something festive while also staying safe being in your car," Blondin said. "I think everyone really loved the show, it was so unique."
While watching people enjoy the show this year, Sevin has noticed that a wider range of people have been coming to view the lights opposed to the previous years.
"Every year we have the families with smaller kids, but this year I have definitely seen more cars full of younger, high school kids," Sevin said. "I see just adults together in cars too, so it's nice that we have some different people coming."
After seeing how things played out this year, Sevin plans to outdo himself further next year.
"Every year once I get to see the entire display finished, I try and figure out how I could make things better," Sevin said. "I'm excited to see what I can improve on next year's display."
View Comments (1)
About the Contributor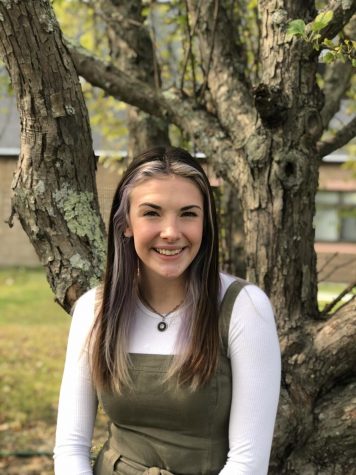 Isabella McCutcheon, Editor-in-Chief
When she isn't making lattes at O'Sheas or editing a feature article, Isabella can be seen with her adorable German short-hair pointer, Sawyer. She spends most of her time at Big Buddies, doing crafts, and working on her upcoming senior project. Isabella is friendly, hardworking, and loves to make people laugh.