Lancer Lengths brings hope in times of uncertainty with hair donations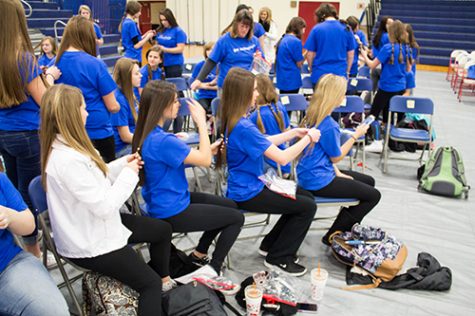 The Lancer Lengths, organized by English teacher Steven Juster, will persevere through all the challenges 2020 has brought to put on the annual hair donation tomorrow, February 5, 2021. 
"With [COVID-19] we've had less people sign up," Juster said, "but as long as we had one person sign up it's happening."
Juster has organized the event for 14 years with more than 3,000 total angels donating their hair. Juster recalled the first angel, Alecia Davis. "No one can give enough money to make a difference, but I think people could really make a difference with this and I think they'll figure that out," Davis said.
Juster discovered the Pantene Beautiful Lengths program while watching the Today Show with his wife in 2006.
"I thought, 'we're never going to get people to just walk down and do it'," Juster said.
Since February 2020, Juster has been growing his hair in hopes of donating eight inches of it this year with the other 19 angels. 
"I thought I could nudge people by growing out my hair," Juster said. "It was more of creating an awareness as well as being one more person in a year when we were going to be pretty thin."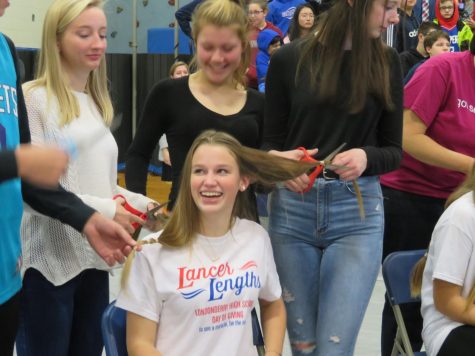 The Lancer pep rally team has been working hard to figure out ways to put on the event despite the COVID-19 restrictions. 
"I know we're going to pull it off," pep rally aid senior Jordan Gulluzo said. "But I'm excited to see how we're going to pull it off because I know we're going to have to get creative…I feel like there's still gonna be a good amount of people to do it and that's a good representation of Londonderry as a whole, even in these weird times, there's still going to be a lot of people who do it and that's probably the most exciting part."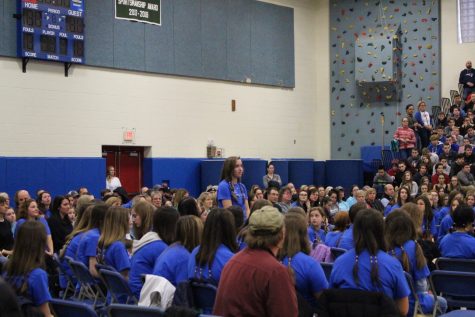 Juster's team has been preparing to make this year's event "unique" and "special."
"Luckily I've got a solid team," Juster said. "They can think of a million different ideas and do a lot of things."
Sophomore Riley Burns was the first to sign up for this year's hair donation and will be the first angel to walk out and introduce the others.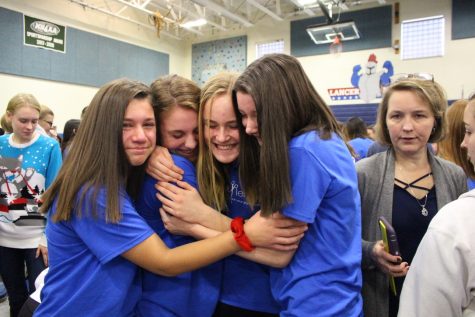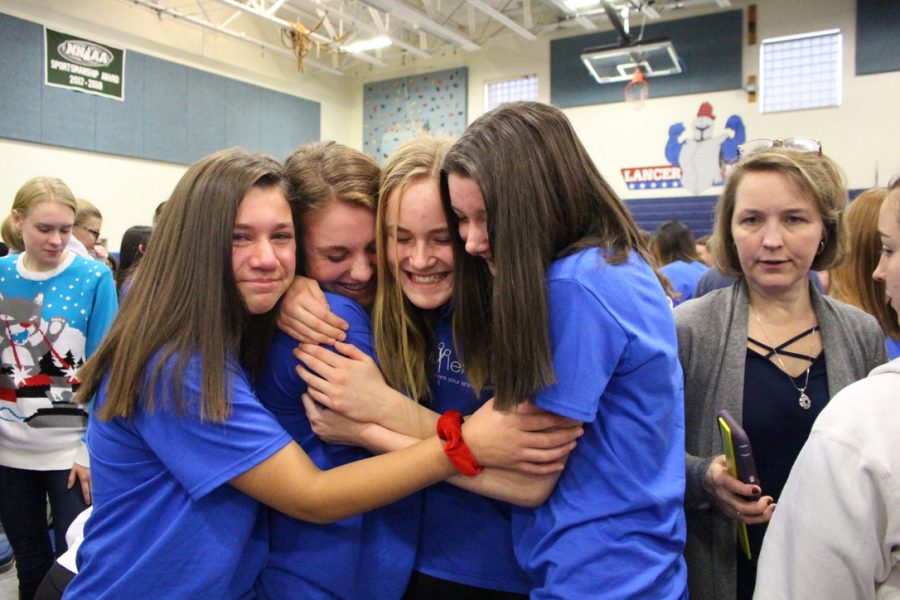 "Last year's day of giving, I just saw everyone and I wanted to do that," Burns said. "So that day I went down to Mr. Juster's office and I just tried to get information."
Juster is "very thankful" for the angels donating their hair and all the work the pep rally team does to make the event a success every year. 
"The year no one signs up will be the year we stop, I really thought it would be this year," Juster said. "It's really [the angels'] story. I'm just the arranger."
Leave a Comment