How quarantine changed senior Brian Gould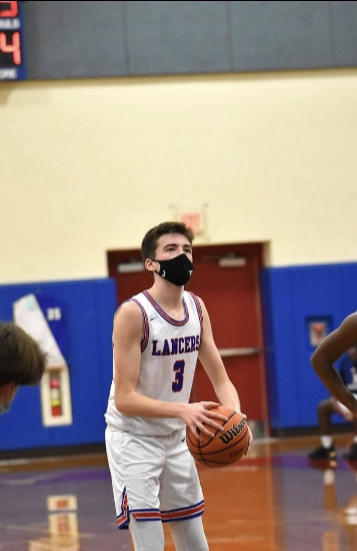 Last year during every varsity basketball game, senior Brian Gould always found himself sitting at the end of the bench, watching time run off the clock. Quarters, halves, and entire games would go by without Gould seeing even a minute of playing time.
The playing rotation only consisted of about seven out of the thirteen players on the team. In his junior year, Brian Gould was one the six players that could not find their way into the rotation.
He was forced to watch as the team lost game after game and finished with a disappointing record of 4-14. 
Gould noticed that his weight was the primary factor that stopped him from becoming the athlete that he longed to be.
Every year, Gould was told the same thing: "'You could be really good at basketball, but you're too fat,'" Gould said.
Gould realized something needed to change. Quarantine hit, and he ended up losing over 80 pounds
"I'd say two weeks in, I realized I was gaining a little more weight," Gould said. "I was thinking to myself, 'I'm either going to gain weight this entire quarantine or I'm going to change myself.'"
 Since then, he has changed his image completely. Now, he is slimmer and he has grown from about six foot one to six foot three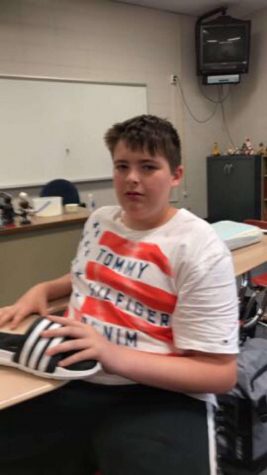 inches tall. 
"[The weight loss] changed my life entirely," Gould said.
Gould's toughness and determination has even rubbed off on those around him.
Like many of his other teammates, Senior Nick Pao, who has been close friends with him since the eighth grade and has been inspired by Gould's journey. 
"Brian has influenced me with his work ethic and the amount of blood, sweat, and tears he has put into losing weight," Pao said. "He influenced me to lose weight and [strive] to become the better person that I am today."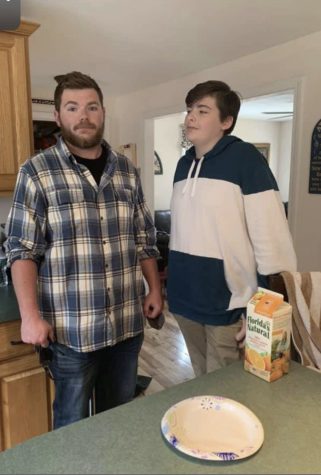 What pushed Gould to work so hard? Basketball.
"Every day, just like thinking back how I could be so much better at basketball than I was and now I'm working out," Gould said.
Gould began developing a routine of running up and down the bleachers every day for an hour. He also studied the nutritional values of certain foods, and carefully monitored what he put into his body. He addressed this new knowledge as an excellent advantage to his new lifestyle.
"Knowing how to eat right, being able to fluctuate losing weight for two weeks, or learning how to put on weight," Gould said. "It's like understanding what certain foods to eat at what time. It's nice to know that now."
One of the toughest parts of Gould's journey were the same challenges of self-motivation that people face every day. 
"One day I'll be willing to work my butt off then the next day I'll feel like I don't wanna get out of bed, but I'd have to do it anyways," Gould said. 
"I got through the first week, but the second week hit with a wave of [self-doubt], and not thinking I'm able to do it," Gould said. "I'm always just going to be fat or something. That was always stuck in my head, then I eventually got through it."
In addition to fitness, Gould has also been working on honing his basketball skills. He has been playing and working out all summer in order to prepare for this upcoming season.  Last year, he couldn't even touch the backboard. Now his abilities even surprised himself.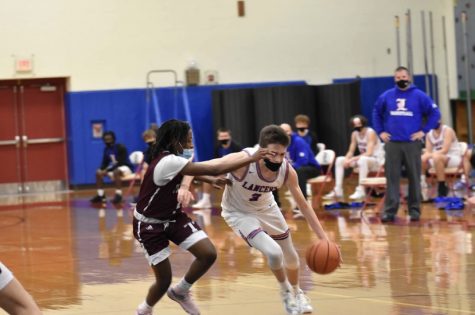 "I'd say my skill level has gotten ten times better. I can consistently shoot the ball, I'm jumping up," Gould said. "Recently, I have been trying to bulk on weight, and I've gained ten pounds. And now I'm consistently dunking at the high school."
Gould, who is looking for a starting position of the basketball team in his final year, is very optimistic about the team's chances of winning a championship. 
"This season, I feel like [our chances] are the highest in the past 5 years or so," Gould said. "This year we actually have like a team. We care about each other. I feel like I'd die for the guy next to me this year. Versus other years there's been chemistry issues. Now we're a deep team."
Currently, Gould has been trusted with the position of starting point guard for the basketball team. 
In a previous game, Gould led the team in scoring with a career high of eighteen points against a tough Nashua North team. Gould is currently second on the team in scoring on the season. 
At this time, Gould is battling a stress fracture in his right foot that will need surgery after the season, but he is focused on fighting through this setback on the way to a successful season. 
"It's been tough combating it," Gould said, "I got this far and I'm not going to give up now."