Londonderry community honors senior Jacob Naar
The Lancer Spirit staff is currently working on a memorial for senior Jacob Naar. To contribute your memories and/or photos, please see the information below.
We have also included some other ways you can help support the Naar family and honor Jake below.
Share your memories of Jake
The Lancer Spirit is putting together an ongoing memorial in memory of Jake. We hope that this will be a way for people to share their memories and look back on the happy times spent with Jake.
We send our deepest condolences to the Naar family and our former editor Alexa Naar, who is one of Jake's sisters. Please click this link to share your memories and photos of Jake.
If you have questions or would rather email your photos, please email Lancer Spirit adviser & LHS English teacher Mary DeWinkeleer at [email protected].
Jacob Naar Scholarship Fund
To show your support for the Naar family and donate to a scholarship in Jake's name, please visit the Jacob Naar Scholarship Fund created in his honor.
---
Sweatshirt to honor Jake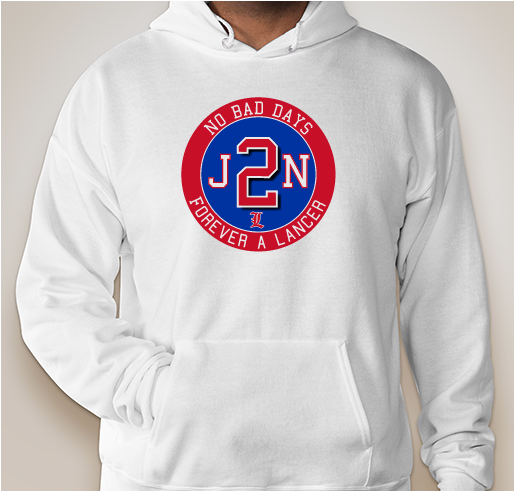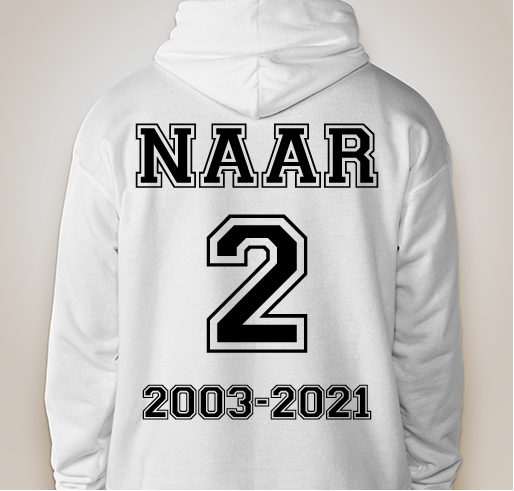 Use this link to buy a sweatshirt to honor Jake. Photos of sweatshirt design are to the left. All funds raised will be paid directly to Londonderry Senior High School for the Jake Naar Scholarship Fund.
---
Yard signs & car decals
On Thursday, March 18, from 6-8 in the LHS parking lot, there will be yards signs given out to those who ordered one through Kelley Wilcox. Also, car decals made by an LHS alumni will be available as well as a donation box for the Jake Naar Scholarship.
---
Celebration of Life Service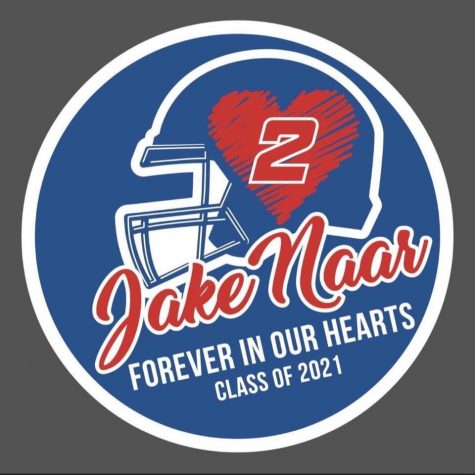 There will also be a Celebration of Life service on Sunday, March 21 at the LHS football field from 12-2.
Listed below are the times for designated groups to visit the field. Upon arriving, it is asked to socially distance and wear masks, as large crowds are anticipated.
The walk-through service will begin at the right field entrance of the JV baseball field, toward the 50 yard line of the varsity football field, ending at the bleachers in front of the press box where a guest book and table to leave cards will be. Those who are not able to attend are welcome to watch on YouTube live by visiting the Londonderry High School website and following the YouTube link.
There will be no receiving line, but the Naar family will be present in the bleachers to be acknowledged from a distance.
Designated times for each group
12:00-12:30: Londonderry's educational staff, community members, extended friends/families
12:30-1:00: Londonderry students grades K-11 and their family members
1:00-1:30: Londonderry Seniors in the class of 2021, LHS alumni, and their family members
1:30-2:00: football team, lacrosse team, cheer team, coaches, and families of those teams
Remembering Jake Naar
To read more about the great life the Londonderry community has lost, please click on the links below to read a few beautifully written articles about Jake.
Jake Naar remembered as a "leader" in the Union Leader.
Information about the Go Fund Me and scholarship in the Union Leader.
Reginald Naar reflects on Jake's life and legacy in the Eagle Tribune.
View Comments (1)
About the Contributor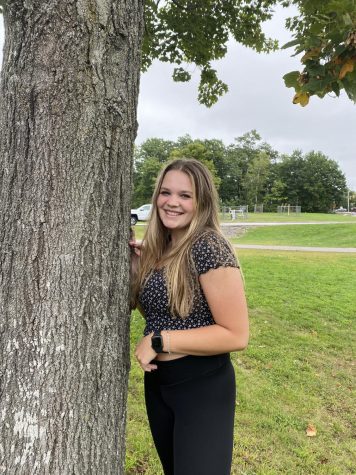 Laura Haas, Online Chief
Senior Laura Haas is continuing her fourth year on staff. Beginning as a news editor, Laura has made her way to a chief position. When not in journalism, Laura plays volleyball all year round.