Sophomore Aika Chen finds her "sparkling" passion during quarantine
Tackling the black hole of free time during quarantine this past year, sophomore Aika Chen began a new chapter for herself. When the world went still, many people did not know what to do with themselves. Chen knew exactly what she wanted to do and out came "Sparkle Sisters' Accessories" on Aug. 15, 2020.
Sparkle Sisters' Accessories is a small business with a "soft" vibe which sells an assortment of decor and goods. Colorful scrunchies, stuffed animal crochets, earrings, and face masks are some of the items on Sparkle Sisters' Etsy shop.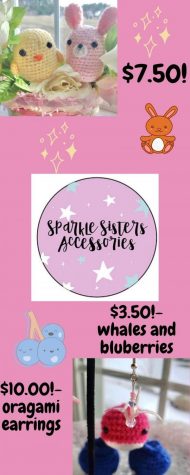 Creating all of these accessories and marketing takes up the time Chen did not have before. Prior to the pandemic, Chen was busy with dance, piano, and schoolwork, leaving her with virtually no time to start a small business. Once COVID-19 began, everything changed.
"I would've never started something like this if there was no pandemic," Chen said. "Time was so limited before, but now I can use it freely for my interests."
The extra time on Chen's hands prompted her to start her small business however, there were a few factors that also went into play. Chen was initially inspired by her cousins who sold seed beads. It was that moment she knew she wanted to start some sort of business where she too could spread her love of art. 
"I thought I'd try it [selling seed beads] too and then grew from there," Chen said. "The idea of having a business was cool and as I got more into it, I figured out what I really wanted to do."
The North School annual Business Fair played its part in the creation of Sparkle Sisters Accessories as well. Due to COVID-19, Chen's younger sister, fifth-grader Seila Chen's business fair got cancelled. Chen decided to make things up to her sister.
"I looked forward to the business fair when I was younger, so when I heard hers would be cancelled, I wanted to give her the experience," Chen said. "I'd say that with this new business, I've given her that experience, just on a bigger scale."
Chen decided to start her business for her sister, where she first sold seed beads. Later, she switched gears to scrunchies, crochet stuffed animals, origami earrings, and fruit-themed crochets which are all on her Etsy shop.
"I started with seed bead jewelry as sort of a base and then transitioned because I didn't like that," Chen said. "Eventually, I found my own thing. I got into crocheting and went from there."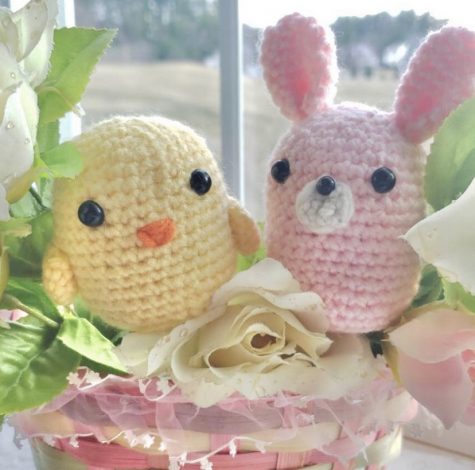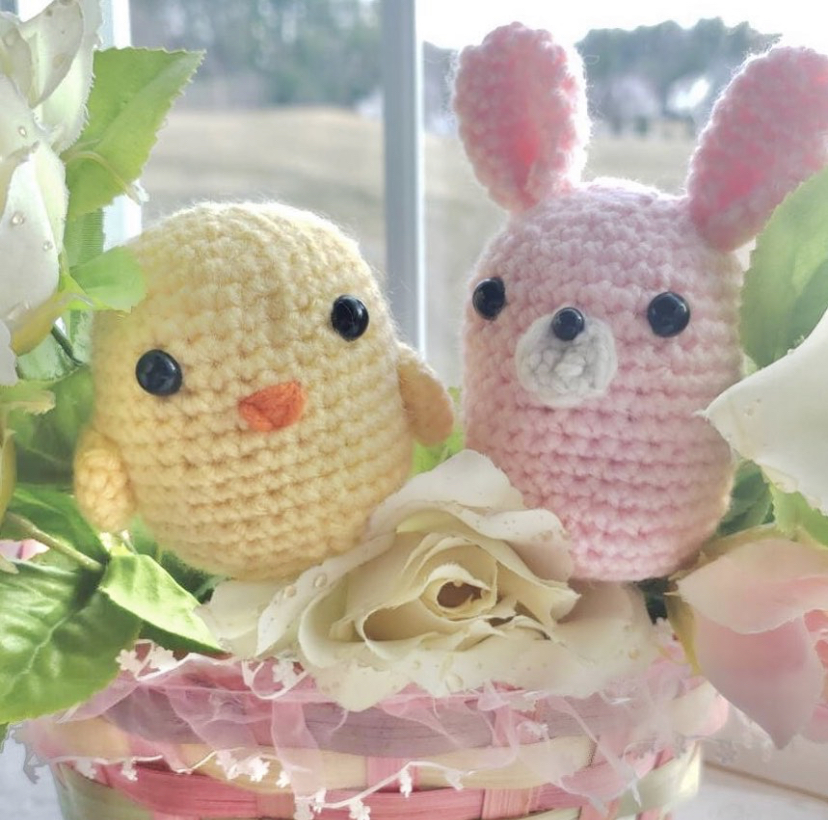 Her products have gained a lot of attention. As of right now, Chen has 70 sales so far. There are many positive reviews from consumers on her Etsy shop, all recommending Sparkle Sisters' Accessories's products.
"The blueberry that I got was so cute and the seller is also so nice!", Angela said. "They literally shipped out my order the very next day. I bought it and it arrived in 2 days. Would definitely recommend this seller 👍👍👍".
Sophomore Teresa Bomapstore has also bought some of Chen's products.
"Chen's [Aika's] products are amazing and she puts a lot of her time and effort into them!" Bompastore said.
In addition to getting attention on her website, Chen also gets attention on social media. Chen has an Instagram page to promote her products where she has amassed 5.2K followers so far. On her page, Chen creates content such as stories and reels to get the word out.
"Originally, I wasn't into showing my face and making content," Chen said. "Then, I saw other people go viral on Instagram. It's crazy because it's hard to get viral on Instagram. I just decided to make a video and it went viral which got 499K views. After that, I started getting more sales and then started consistently making more reels."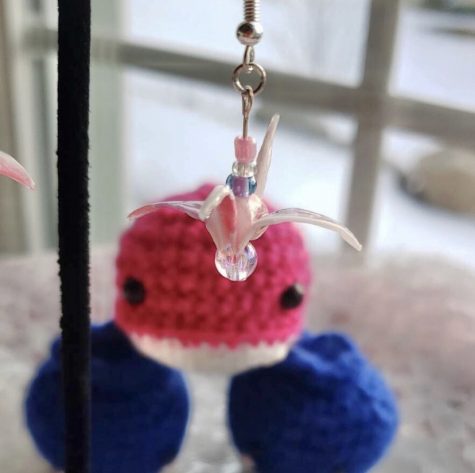 Chen's content is geared towards promoting sales for her shop. However, Chen's intentions for her shop are aimed towards her community. Chen hopes to do great things once sales increase and she earns 10K followers on Instagram.
"I want to be able to make enough money to donate places," Chen said. "I would love to donate some money back to school or somewhere in our community. That would be super cool!"
Chen took advantage of the opportunity presented to her and turned her free time into a small business aimed at exploring her passion, as well as helping those around her. 
"Sometimes it gets annoying when I don't get orders, but I realize I am not in a race against anyone else," Chen said. "I am doing this for myself and for my community." 
View Comments (1)
About the Contributor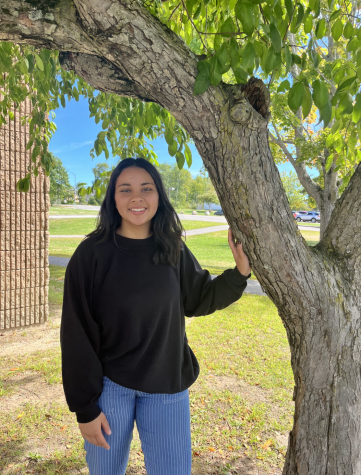 Alisha Khalil, Online Chief
Senior Alisha Khalil has been on staff for 3 years. Starting as a reporter her sophomore year, she is now The Lancer Spirit's Online Chief, Political Analyst, and News Editor. She started The Lancer Spirit's first Political news column. In her free time, Alisha enjoys making coffee and listening to music.