An enjoyable process and an even more enjoyable result
Think back to your kindergarten years. Imagine it's your birthday, the day where you saunter around class handing out homemade treats to your peers, feeling like the most powerful kid in the world. Now imagine that before you leave for school, your mom hands you a container filled with cupcakes. But these aren't just average cake frosting and sprinkles cupcakes. You know for a fact that these cupcakes are special, because your mom always adds a unique element to her creations; whether it be rainbow cake or ganache filled middles. 
These eccentric desserts are what Rebekah Tamanaha grew up with, and are what influenced her baking journey. 
"My mom was a big baker," Tamanaha said. "I remember feeling like the coolest kid in kindergarten when my birthday cupcakes had surprise frosting inside."
Tamanaha grew up with something always baking in the kitchen. Her mother worked as a pampered chef consultant, someone who sells pampered chef tools. 
"Like tupperware parties, they'd gather in someone's house and my mom would cook with the tools," Tamanaha said. "Then they'd taste what she made and buy the tools."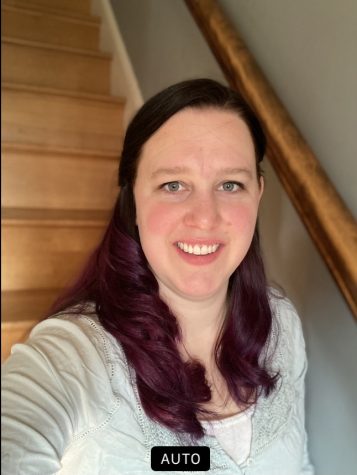 Tamanaha really started getting into baking when she was a teenager, though in her younger years, Tamanaha said her mom would "let me help bake."
"My mom wanted to make sure we all knew how to make a loaf of bread before we left home," Tamanaha said. "That's the first time I remember baking something myself. Then my dad said maybe I could make a habit of Sunday bread every week, so a tradition was born."
But soon, bread wasn't enough, and Tamanaha sought to expand her baking skills. 
"I got bored with the same recipe, so I started experimenting," Tamanaha said. 
Though Tamanaha, resident of Londonderry and mother of 5, doesn't bake as much as she once did, she can never keep away from the kitchen during the fall because the "oven is always calling." In fact, this season, Tamanaha aspires to master baking different kinds of cheesecakes. 
Though Tamanaha doesn't bake professionally, she always makes time to bake for baby showers, church events, and even weddings. Jennifer Brown, who attends the same church as Tamanaha, has experienced her creations firsthand. 
"She has made beautiful cakes for baby showers, and has done some baking for the young women in our congregation," Brown said. "Her cookies look like something out of a bakery."
Tamanaha said that she bakes as a "stress relief" and for her "own sanity," as taking care of 5 children, 9 to 5 years of age, can be incredibly demanding.
"It just feels good to bake, the process is as enjoyable as the result," Tamanaha said. "And no one ever complains about the result."
Although Tamanaha is very talented when it comes to baking, she is human, and mistakes happen. But in order to combat these mistakes, Tamanaha said that she "gets creative." 
"Turn your flat cookie into a cookie taco, or mix some frosting with your crumbly cake and turn it into a cake pop," Tamanaha said. "Then I make notes on what went wrong with my recipe so I can try again next time."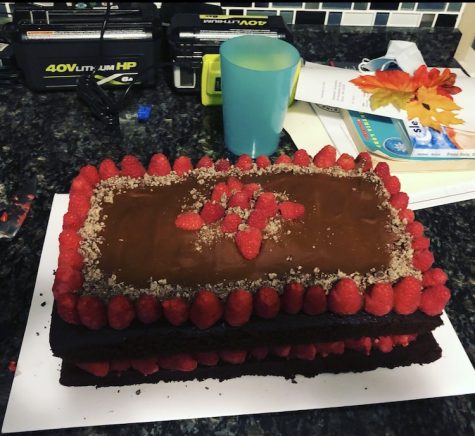 For those who are interested in baking, Tamanaha recommends checking out King Arthur Baking CO, which is a "great recourse."
"They sell baking tools and flour, and also have a baker hotline so you can chat with someone to troubleshoot your baking, and lots of recipes and blogs to help you make your recipes," Tamanaha said. 
Tamanaha has spent much of her life experimenting with different recipes. And the advice she has for those who want to start baking but don't know how, is simple yet powerful. 
"Just try something," Tamanaha said. "You can't learn or get better until you've given it a shot."
Leave a Comment
About the Contributor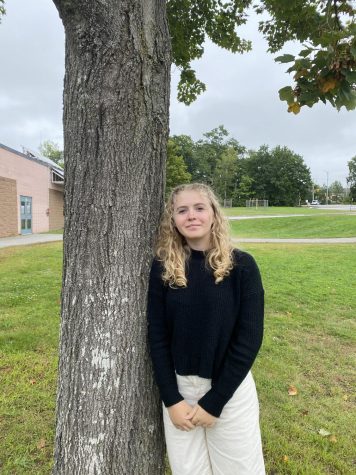 Catie Brown, Features Editor
Catie is a junior, and has been part of the Lancer Spirit Staff for two years. Her interests in writing and photography are what drove her to become features editor. She also plays volleyball, tennis, and rock climbs in her spare time.