Senior Alea Millis dances love, joy and passion
The bell sounds, signaling the end of H period, and she breathes out a sigh, that isn't of relief. She picks up her backpack and makes a beeline towards the classroom door, while her mind is busy organizing the next seven hours of her day. 
Mentally, she goes over all of the homework and tests assigned to her throughout her classes. She reminds herself of the extracurriculars scattered in the rest of her week as she makes her way over to the bathroom to change into a pair of shorts and a t-shirt that will be comfortable enough for the next few hours of training.
And she goes through how long it will take to get home with enough time to change into a leotard, gather her pointe shoes, and throw her hair up into a rather uncomfortably tight bun. But she smiles as she basks in the knowledge that the last hours of her day will be dedicated to dance almost every day this week. And for senior Alea Millis, these two hours just seem to make everything else worth it.
"I dance love, I dance joy, and I dance passion," Millis said. 
Millis, who participates in varsity cross country, track and field, along with extracurriculars such as NHS, has been dancing since she was three years old. She has danced ballet, lyrical, contemperal, tap, Scottish dance, Irish dance, and now, is "mainly focusing on ballet."
"I was good at dancing, and I knew that," Millis said. "So, my mom figured she'd enroll me in ballet because it would challenge me more."
Though Millis has trained in different styles of dance throughout most of her life, she said that the "structure of ballet" was by far her favorite.
"There's always room for growth in any style of dance, but especially in ballet," Millis said. "The discipline, practice and skill it takes is tremendous."
Millis dances with the Southern New Hampshire Dance Theater in Bedford, NH.  The more time Millis spends there, gives her more of an opportunity for an "emotional outlet."
"It's a way for me to help deal with ADHD and also just normal stress," Millis said. 
Though dance remains a way for Millis to alleviate stress and emotion,  it's still "not easy" to balance her passion with all of the extracurricular activities, sports, and classes that are in the course of her day-to-day schedule.
"I have to schedule my time efficiently," Millis said. "I have to get things done at certain times, I have to find room to fit additional activities if need be. It requires a lot of responsibility, so I feel like it's good for me."
Millis was enrolled in dance classes by her mother, Jess Millis, who said that she's always had a "natural affinity for music and movement."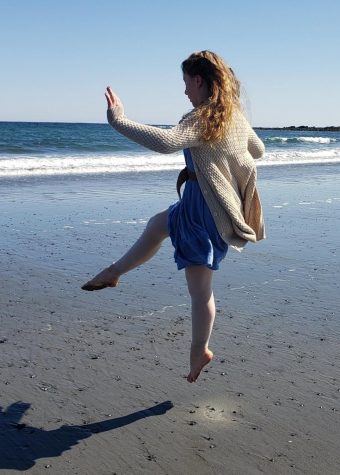 "She would climb out of her crib and twirl around her room to any kind of music, or even just the music in her head," Jess Millis said. "Even before she knew the word for it, she was a dancer."
Even with years of dance experience, Millis hasn't yet found "that moment" of accomplishment. 
"There's always room for growth," Millis said. "There's the place that you want to be and the place that you're at, and those can be really different. I still haven't reached that point for me, but as I've gotten better and as I've grown, I'm more okay with that."
Instead of constantly searching for her big moment, Millis chooses to focus on her little accomplishments that ultimately lead to the most improvement. 
"A positive correction, a positive comment," Millis said, "these are all little things. But they have a big impact on my development as a dancer."
Because she's been dancing for so long, Millis  always wants to incorporate dance into her life, maybe even professionally. But with that goal, Millis said that she always has "this fear."
"It's like an ultimatum," Millis said. "You put your whole soul into this, and people tell you you're going to make it. But it's never a guarantee. For so many people, it doesn't work out, it doesn't happen. It's a stressful decision to make, and I'm not exactly sure how one makes it."
But, the biggest thing that Millis has taken away from her 14 years of dance is the fact that sometimes, you have to "be willing to not be where you want to be."
"Sometimes you work so hard and you may get so much better, but you might not necessarily be where you want to be," Millis said. "Some things take longer than you want them to, and you have to learn to be okay with that."
Leave a Comment
About the Contributor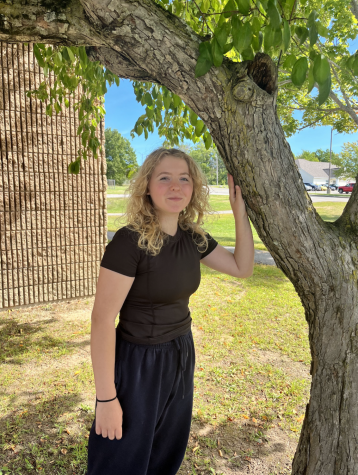 Catie Brown, Features Editor
Catie is a junior, and has been part of the Lancer Spirit Staff for two years. Her interests in writing and photography are what drove her to become features editor. She also plays volleyball, tennis, and rock climbs in her spare time.