LHS staff member creates the KATE Project to continue Kate Sherwood's legacy
Mrs. Kate Sherwood has a legacy that staff member Ms. Melissa Romein wants to continue to share through a project she came up with called the KATE Project.
The KATE Project stands for kindness, asking, telling, and educating. Romein came up with the idea of this project to tell more about the type of person Mrs. Sherwood was and to carry on her passions.
"Although the idea was developed by me, it was one million percent inspired by Mrs. Sherwood," Romein said. "It was supported by her husband Dougan Sherwood, Patti McCullough, the board of directors from the Kate Sherwood Foundation, as well as our LHS Admin team. I was so fortunate to have had lots of input from Dr. Sheridan, Mrs. Jabar, Mrs. Dailey, Mr. Musekiwa, Arianne Gosselin and Jillian Donlan."
Dougan Sherwood was on board with this project as soon as Romein approached him with the idea.
"When Melissa told me about the project I immediately thought that this was a very Kate thing to do," Sherwood said. "Kate loved bringing people together, she loved surprises, and loved sharing with all different kinds of people. This project is a really wonderful idea that I thought reflected how well Melissa knew Kate."
The idea for Romein to start this project sparked off of the Kate Sherwood Foundation, which was formed shortly after Mrs. Sherwood's passing by her husband. 
"This is an initiative that is a part of that foundation to continue Mrs. Sherwood's legacy as an advocate for student needs and system changes," Romein said.
Along with the Kate Sherwood Foundation, this project represents the type of person Kate was.
"I loved that we were able to pilot the project with students that knew and loved Kate and I love that Melissa is helping us think of how we can improve it," Sherwood said.
Not only is continuing her legacy important to Romein, it is important to Mrs. Sherwood's coworkers and peers.
"Mrs. Sherwood was described by her colleagues as pure sunshine," Romein said. "The hope is that this initiative spreads her sunshine throughout the school in a tangible way."
 A detailed system was created for the KATE Project to ensure everything runs smoothly throughout the duration of the project.
"Each month a new group of ten students and ten teachers or administrators will journal back and forth answering guided questions that promote compassion, empathy, gratitude, student voice, and foster relationships," Romein said.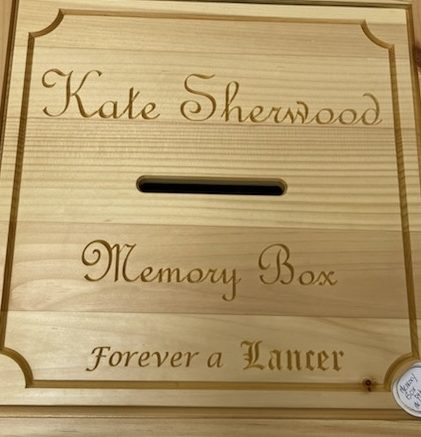 As of right now, the project is geared towards LHS students, staff and faculty only; however, the future may hold something different.
"Right now the project is a pilot for LHS," Romein said. "Faculty volunteered and for the first round I hand picked students. Next time I will be looking for student volunteers as well. I want students to email me if they are interested. The future goal is to spread this project to different schools across Londonderry and beyond."
Romein and Sherwood are hoping this project has a big impact on LHS and hopes to continue to spread awareness for Mrs. Sherwood.
"Most importantly, I hope they find a connection and a relationship that may not otherwise have happened," Romein said. "Time to reflect and share with someone who has a different perspective could also foster reflection in a way that could generate healthy growth for our school community." 
"I hope the KATE Project helps teachers get to know their students better and students get to know their teachers better," Sherwood said. "The world can use a lot of communication, and people spending time with one another, and I think this program has the potential to do that in a personal way. This is the first of many programs that we want to experiment with. We want to be welcoming to everyone and hear new ideas. We want to know about anyone who may need financial assistance as well. Kate Sherwood was about helping people and that is what we are set out to do."
Leave a Comment
About the Contributor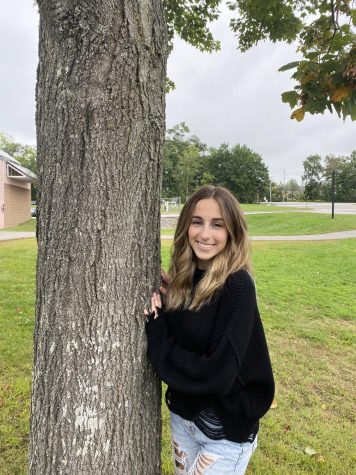 Abby Foley, Executive Features Editor
Senior Abby Foley has been on the Lancer Spirit Staff for three years, and has worked her way up to being the Executive Features Editor. In her free time, Abby enjoys hanging out with her friends, and playing with her dog.