NH community attends LHS craft fair
[foogallery id="35062″]
Student Council hosted the annual LHS Craft Fair on November 20, 2021 which ran from 9am to 3pm. Masks were required for entry. 
Over 50 vendors attended, selling a variety of assorted goods from bedazzled coffee cups to Boston-sports-team- themed wooden clocks.
Hours of planning and setup went into making the large event a reality. 
"Set up took us two hours last night [Nov. 19] and two hours today [Nov. 20]," Student Council co-advisor Heather Bouchard said. "I started planning this major event in January so we could make it the best that it could be for our vendors."
High traffic occurred from 10am to 1pm, with well over 200 customers during those hours. 
"There was a steady flow of traffic throughout and certainly a rise during the mid-hours of the fair, which to me is the most important part about organizing this event," Bouchard said. "As long as there are customers, vendors are happy."
Vendors were "very happy" with the outcomes of the event.
"It was great," Anne Bartlett, owner of Auntie Anne's Crocheted Creations and retired LHS guidance counselor said. "I got to be next to the people I used to work with and some great sales. All-in-all, I think it was a success and the people around me did well too!"
Meghan Micgrail, who sold Color Street nails, thinks that "the fair was awesome."
"This [craft fair] was so much fun," Micgrail said. "Lots of people showed up and it was very busy. I was showing straight all day. I had a great time."
Both Micgrail and Bartlett credited Bouchard and LHS volunteers for putting together such an "organized event" and for allowing vendors to have "an amazing experience".
"None of this wouldn't have been possible with her [Bouchard] or Student Council's efforts," MicGrail said.
Bartlett also expressed her gratitude for the volunteers responsible for organizing the event. 
"Bouchard does a phenomenal job organizing this event," Bartlett said. "I just want to say 'thank you' to everyone who helped out and helped create such a wonderful event for our community."
Leave a Comment
About the Contributor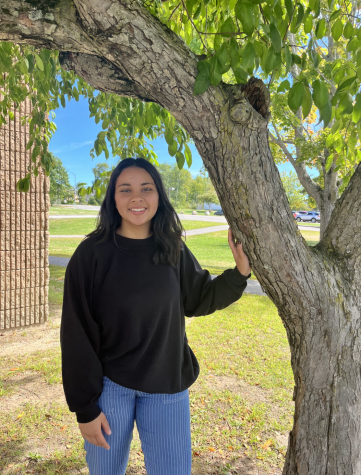 Alisha Khalil, Online Chief
Senior Alisha Khalil has been on staff for 3 years. Starting as a reporter her sophomore year, she is now The Lancer Spirit's Online Chief, Political Analyst, and News Editor. She started The Lancer Spirit's first Political news column. In her free time, Alisha enjoys making coffee and listening to music.