International Club creates a new way to celebrate culture
Departing from their original format of power points and presentations, The International Club now celebrates different cultures and their holidays. From events to festivals, they are showcasing the world through a new lens, one being the "Day of the Dead."
To celebrate, the club decorated adviser Mrs. Morse's classroom with candy skulls and indulged themselves with the "bread of the dead," which is a bread with slight anise flavoring and an orange glaze. They also made crafts like candy skulls and marigolds, and took part in a "Day of the Dead-themed" trivia.
"I think the Day of the Dead event was extremely fun," senior Cassidy Methot, president of the International Club, said. "We had a great turnout this year, and we were able to experience a snapshot of this important Mexican and Latin American holiday."
Another well-known attraction for the International Club is it's International Festival in the spring. 
"It's a festival open to the public that our club puts on, and students have the opportunity to present any country that they choose," Methot said.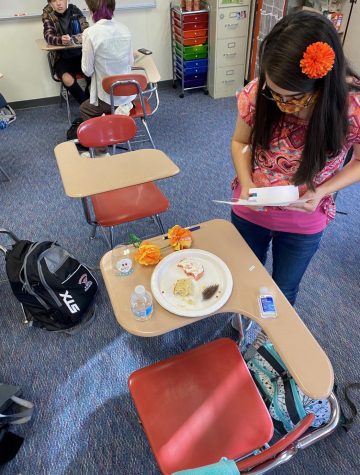 The festival is full of activities and traditions that hail from other countries.
"Sometimes people want to do a performance, like singing a song, or playing an instrument, or doing a dance," Methot said. "We've also had international games. A martial arts demonstration, cooking demonstrations, anything like that. It's a lot of fun and it's very interactive."
The International Club is important to advisor Mrs. Morse, not only because of how fun the events are, but because of what it brings to students. 
"The purpose is to make everyone more culturally aware," Morse said. "We celebrate all cultures from around the world in a fun way." 
The club originally consisted of members choosing a country and presenting a powerpoint about it to the rest of the class. 
"We thought it was a little bit boring, like something people wouldn't come to after school," Methot said.
Methot's goal when running for president was to "revive" the club. Many of the members that had made the club enjoyable had graduated her senior year. 
"We only had around three people in the club at the time," said Methot. "I wanted to pick the club back up. I thought it would be a shame if it just died out."
Since Methot's sophomore year, the year she was elected president, the club has grown rapidly.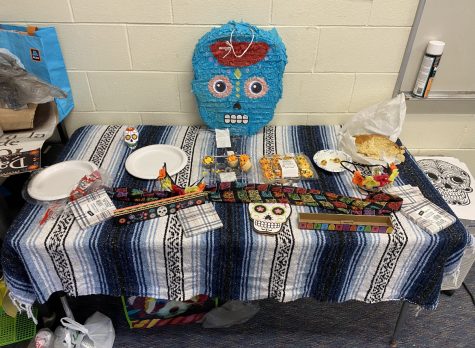 "They had only a few [members] last year, and we have about 20 people right now that regularly come to our meetings which is awesome," Morse said. "All the desks were full the last time we had a meeting."
Methot and the rest of the club's board have worked hard to make the club more tempting to join. They made posters, a social media page, announcements, and more to increase the advertising.
Morse and Methot both shared their opinions on how the international club can promote cultural awareness.
"There are some people who are extremely culturally aware and some that are very culturally unaware," said Methot.
Understanding other cultures will help to prevent false stereotypes from being spread that are offensive to people who are placed in those categories.
"There's some stereotypes people don't know about different cultures," said Methot. "For example, one common misconception is that China, Japan, and Korea all have the same Asian culture, when they are each a unique country with very different traditions and beliefs."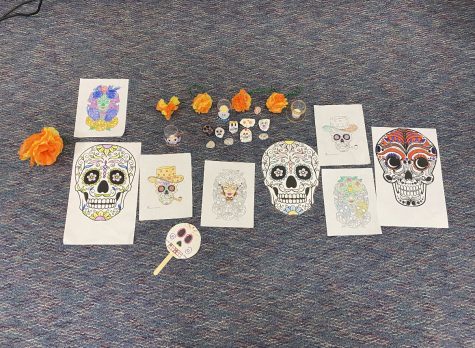 Promoting travel to students is another reason why the International Club is important to Morse.
"I think it's a typical high school thing to not really realize what's out there," Morse said.
Morse and Methot believe travelling the world and experiencing other cultures can be a great thing for high school students.
"There's a lot of misinformation out there," Methot said. "It's good to expand our worldview of what we know." 
Leave a Comment