Time friendly alternatives to hiking the Appalachian Trail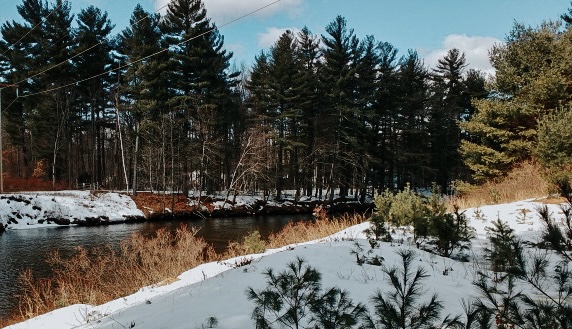 Sure, hiking the Appalachian Trail would be an escapade no one would ever forget. But in reality, no one has the time to walk 2,190 miles. Besides, who wants to travel that far when there are opportunities in areas that don't attract millions of tourists?
If you're looking for adventure, or maybe just some peace and quiet, here's your solution; three of them to be exact, all of which are within 30 minutes of Londonderry High School, and are open any time of the year. 
"After a day's walk, everything seems to have twice its normal value," sophomore Amara Williams said. "Something about this simple act feels gratifying. "
Wildcat Falls remains an exceptional area to get that daily dose of gratitude. With 2.2 miles of trails within dense green forests, complete with a flowing river and waterfall, this area makes for an excellent walking/hiking experience. 
Williams was grateful that she came to Wildcat Falls, and got to appreciate its natural beauty.
"I'm so happy I went," Williams said. "It was definitely worth the time I spent there. By the end, I wanted to do it all over again."
However, in this area, it's better to proceed with caution. Yes, Wildcat Falls has many interesting features, but some features may be hazardous. Be careful near the rapidly flowing waters, and swim at your own risk. Animals such as bears have often been spotted. So take caution, and bring a buddy if you ever choose to explore this beautiful location.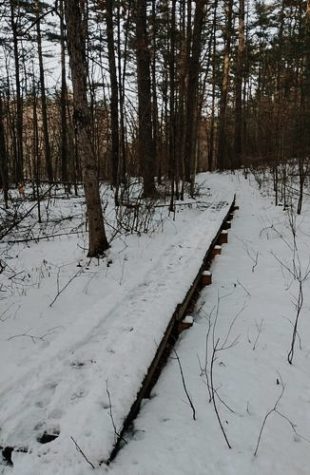 With two miles of relatively flat trails, and scenic-overlooks offering picturesque views, Kendall Pond Conservation Area offers a diverse recreational experience, and is appropriate for all ages and skill levels.
"I went pretty often after school during the fall," sophomore Rachel Hutchinson said. "It's fun to just explore the area, it's a huge pro of being from this state."
Kendall Pond Conservation Area is family and canine friendly, and makes a perfect place to relax and enjoy beautiful scenery. But if you aren't a fan of creepy crawlers, then make sure to keep an eye on the time. 
"It can get buggy so I'd say not to go past six [o'clock]6," Hutchinson said.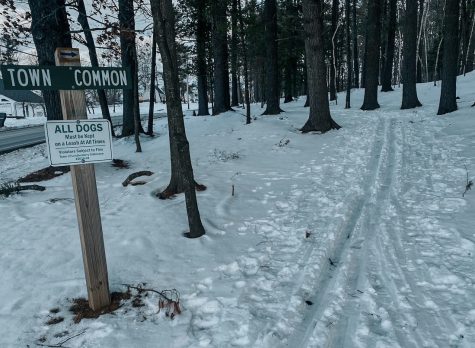 Wellness teacher Mrs. Lafore said that she loves walking/hiking because it's something she can "do everyday."
"Whether it is for physical exercise or to clear my mind, being outdoors is very invigorating to me," Lafore said. 
Lafore loves Londonderry Town Forest, and she came across it through "collaborating with co-workers" for her walking class. 
"It's really peaceful anytime of day," Lafore said. "I love that the trails are well marked and cared for, making it perfect for all ages. There's also a little story that you can read as you walk along the trails, as well as some rock gardens with encouraging messages for walkers to read."
The Town Forest is a perfect place to walk while observing wildlife. This area is appropriate for all ages and skill levels, and there are even doggy bags at the entrance so canines are welcome (just remember to keep them on leash). 
It's important to take time for yourself to enjoy the beauty and peacefulness surrounding you. After all, the best view comes after the hardest climb. 
Leave a Comment
About the Contributor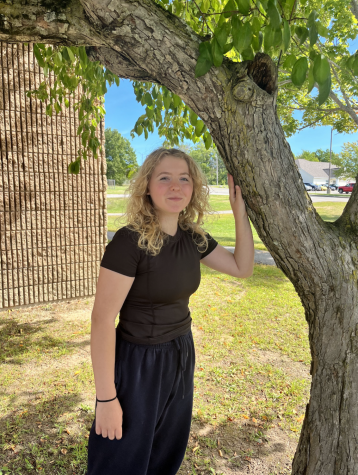 Catie Brown, Features Editor
Catie is a junior, and has been part of the Lancer Spirit Staff for two years. Her interests in writing and photography are what drove her to become features editor. She also plays volleyball, tennis, and rock climbs in her spare time.