Chief Medical Officer relays her personal advice in regards to COVID-19 surge
Updated at 3:44 p.m. on Wednesday, January 12, 2022
Healthcare worker gives her professional advice regarding the surge in cases in N.H.
Following the return of students and staff from holiday break, the school has seen record numbers of individuals test positive. In the midst of this surge, the Centers for Disease Control and Prevention (CDC) and N.H. Department of Health and Safety updated and shortened it's COVID-19 guidelines.
"New Hampshire is now seeing over 80% of cases of Omicron," Chief Medical Officer at the Manchester Elliot Hospital, Dr. Holly Mintz said. "This new variant is infecting people despite immunization."
Those who are immunized are facing "less severe" symptoms than those who are unvaccinated.
Currently, 56% of the state is fully vaccinated with 62.6% of Granite Staters having already received one dose of a vaccine. This means that approximately 44% of the state is not fully vaccinated and protected against COVID-19, making symptoms worse for those infected.
"If everyone got small cold-like symptoms, this surge wouldn't be as worrying," Dr. Mintz said.  "Our ICUs are overflowing due to the severity of [COVID-19] symptoms amongst the unvaccinated. The availability of hospital beds is very low and there are challenges with regards to staff shortages due to infection. Our hospitals are in gridlock."
To mitigate further spread of the "highly contagious" Omicron variant, Dr. Mintz recommends that people mask up and adhere to the guidelines posted by the CDC and N.H. Department of Health and Safety.
"Ensure that you are following the guidelines if sick," Dr. Mintz said. "Wear a mask after the five days of isolation and be sure to fully adhere to the guidelines. That means avoiding public gatherings and other crowded areas before the five days of masking are up.  If schools are implementing a universal masking policy, yet there are people who don't wear masks at a groceries store for example, that doesn't do any good. This is an entire community effort."
Dr. Mintz urges Granite Staters to remain "extremely cautious and vigilant" with how they follow the updated COVID-19 guidelines.
"My biggest concern with the new guidelines is how they'll be interpreted," Dr. Mintz said. "People are seeing the 'five-day isolation' and end up glancing over the recommended five-day masking after isolation. Be very careful and avoid close contact events. Our hospitals are in between 'Contingency' and 'Crisis' status due to lack of staff, which is why we are getting back to work after five days, however, it's worth mentioning that we are dressed in full PPE whereas the general population does not have that extra layer of protection."
The past two years have taken a toll on our healthcare system, wearing out medical professionals and demoralizing healthcare workers. Dr. Mintz has described the past two years as, "incredibly scary and exhausting."
As a result of severe symptoms related to COVID-19, hospitals are under a great deal of pressure, making it a challenge to meet the needs of those with non-COVID-19 related issues.
"It's become a challenge to meet the needs of the community due to the overflow of patients, lack of hospital beds, and staffing shortage," Dr. Mintz said. "Unless you're within the hospital walls, working and seeing ICU units overflow and hospital beds overflowing, you can't see how horribly dire the situation is. This is all very real and scary. Anything the community can do to help is appreciated. We hope people take this seriously to help alleviate the demand on medical services. We also ask for patience. We get it. It's a lot. We are trying to meet the needs of this community as best as we can and are committed to providing optimal care."
The Lancer Spirit will continue to update this story as more information develops. 
Leave a Comment
About the Writer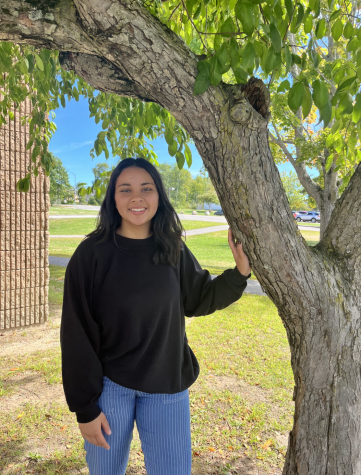 Alisha Khalil, Online Chief
Senior Alisha Khalil has been on staff for 3 years. Starting as a reporter her sophomore year, she is now The Lancer Spirit's Online Chief, Political Analyst, and News Editor. She started The Lancer Spirit's first Political news column. In her free time, Alisha enjoys making coffee and listening to music.