Valentines Day survey matches you up new friends
In light of Valentine's Day coming up, LHS's Student Council has set up a small activity through Survey Monkey called "Match – O – Matics".
Survey Monkey has provided the Student Council with a link to a pre-made survey that will pair students based on how their answers aligned.
The link is also located in the bio of the @stucolhs2021 Instagram account.
The questions on the survey are gender-neutral, so anyone who would like to participate can do so.
"Match – O – Matics" isn't only for finding intimate relationships. This activity can also be used to meet new friends and spread positivity.
After completing the survey, "Match – O – Matics" will assess the answers to create corresponding data. This data will include percentages ranging from highest to lowest of the likelihood that you will like your match, as well as a second column indicating whether or not your match would like you.
You can match up with up to more than 100 people, sectioned by grade, opposite personalities, and mystery matches. 
On February 14th, the results will be emailed to you for free. Unlike prior years, this is not a fundraising activity. The Student Council has made it their priority to encourage socializing within the student body.   
"[Match – O – Matics" is] just a little something to bring back school spirit," LHS Student Council Publicist Sage Matzker said.
Leave a Comment
About the Contributor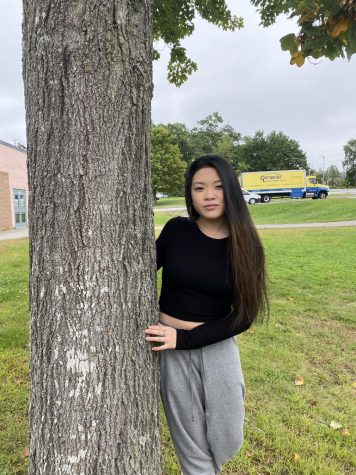 Natalie Karlson, Design Editor
Natalie is the design editor and this is her first year as a staff member for LSO. She designs magazine pages and draws pictures for article thumbnails. Natalie designed the Lancer Spirit ink logo and has written a wide variety of articles from opinions to creative writing.