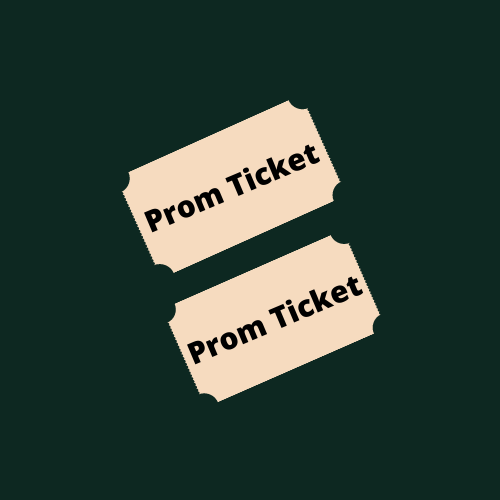 It is officially prom season! With that means prom ticket sales.
Tickets this year are 80 dollars and will only be sold after school in the cafeteria on the following dates:
Monday, March 28
Tuesday, March 29
Wednesday, March 30
According to a statement posted by the Class of 2022 Instagram, "The final deadline to purchase tickets is Wednesday, March 30," said 2022. "No payments will be accepted after March 30th. Cash and checks are the only form of payment acceptable. Checks must be made out to Londonderry High School. Payments are nonrefundable."
Seniors must pay their class dues prior to purchasing their tickets. If you've yet to pay your dues, you may pay them at the time of ticket purchase for an additional 80 dollars. 
Forms for prom table sign ups of up to 10 people, as well as outside guest forms, can be found in each house office and the main office. These forms must be turned in when purchasing tickets. One person from the table can pass in the form(s) when purchasing their ticket. 
It is important to note that outside tickets are limited and are sold on a first come/first serve basis.
According to the Class of 2022 Instagram page, everyone written on the table form must buy a ticket.
Table and outside guest forms are due by Friday, April 1. 
If you have any further questions regarding prom tickets, contact Class of 2022 advisors: Mrs. Bound and Ms. Corrao or the Class of 2022 Prom Chairs: Sarah Tsetsilas and Audrey Lidster.