How one sophomore balances student vs. sponsored-athlete life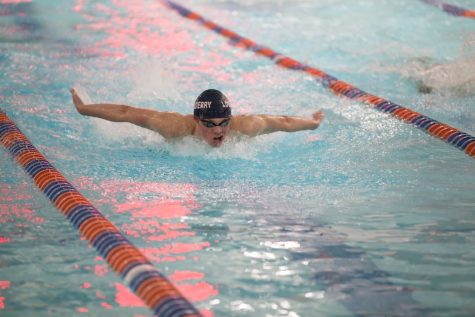 It's 4:30 in the morning when sophomore Sean Bailey opens his eyes after his mom wakes him up. He starts slowly getting out of bed and heads downstairs. He drinks a protein shake, gets in his car, and heads to his 5:30 practice. After about an hour of practice, he gets back on the road and runs through a drive-thru for a breakfast, hoping to make it on time for his A-period class.  
This is Bailey's weekly morning routine as a Speedo-sponsored student swimmer who's working towards being a collegiate level athlete, with hopes of going pro one day. 
"It's what I've wanted for so long," Bailey said. "Hopefully [it will go] somewhere and if it doesn't, then it will be sad and it will hurt a lot but it just wasn't meant to be."
Since he was three years old, Bailey has spent more time in the pool than out of the pool. However, he remembers originally wanting nothing to do with the water.
"When I was doing swimming lessons, the instructors had to drag me into the water," Bailey said. "I hated it."
One of his first swim memories consists of him getting yelled at by the swimming instructors. Since he didn't want to be there, the young Bailey tried to find the fun in the pool in any way he could.
"I was in a kid's pool at my old YMCA, and one of the instructors was telling us what to do but I wasn't listening," Bailey said. "I was playing on the ladder and swinging around and jumping into the water and I was just getting yelled at."
The hatred for the pool wore off when Bailey was around five years old, leading him to join his first team. He's been a part of teams in and outside of school ever since.
"I definitely don't think I could see myself not swimming," Bailey said. 
Over the time he's been swimming, Bailey's become a sponsored athlete for Speedo. He applied and when they responded, he was accepted and put into a group chat with other sponsored athletes his age all around the United States.
"It definitely boosted my motivation and determination for the sport," Bailey said. "It [also] got me some cool gear that I use every day for practice."
Becoming sponsored gave Bailey even more incentive to pursue swimming after his high school years. 
"I thought 'if these people think I have a good shot of being sponsored then maybe I could be good enough to do [swim] later in life,'" Bailey said.
Being only a sophomore, Bailey has reached out to some Division I and II schools, however, they can't reach out to him until the end of this school year. His dream school is the University of Texas in Austin. He has hopes of becoming a professional swimmer after college, but there's a "small chance of that happening."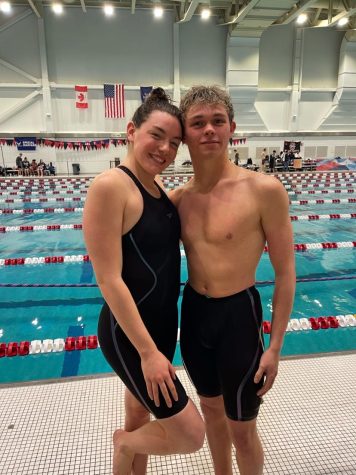 "If I get really good and I have the ability to go pro, that would be amazing," Bailey said. "I'll just train as hard as I can and wish for the best and wish for the training to show in all my competitions."
During the winter, Bailey juggles being a part of the high school swim team while also participating in club teams outside of school. Though he says high school swim is "just different" than club teams.
"The LHS swim team is definitely really close," Bailey said. "All the people on it are really fun and amazing people."
Bailey says that the "energy" at high school swim meets differs from club swim meets. At LHS meets, the team can "go crazy" when they win or get a really close time with another team, whereas club teams can't always get that excited. But Bailey says that swim teams are always close because they are together for an "insane amount of hours per week."
"It's just one of those things where you have to get close with them, or you'll just be uncomfortable with the team," Bailey said
Though it's been a big part of Bailey's life for over ten years, swimming for more than one team during the winter doesn't leave him a lot of free time. Because of this, being on the LHS swim team has helped Bailey develop critical time management skills.
"High school swim is definitely the worst and most stressful part of my school year," Bailey said. "I'd be doing double [practices] 3-4 times a week so I don't really have a lot of free time or time to do homework."
Bailey stays up until midnight and gets about four hours of sleep every night during the week. He has thought about quitting on numerous occasions because he didn't think it was good for his health anymore.
"For the amount of time I was working out, I wasn't eating enough and I would be getting no sleep," Bailey said. "My pediatrician said my growth plate just stopped, and that I'm done growing for my life."
Along with being concerned for his health, Bailey says it's "hard" when people don't understand his schedule or question the work he puts into the sport.
"I try to tell them [that] I swim four hours a day," Bailey said. "They say 'swimming isn't that hard, I do it all the time in the ocean during the summer.'"
Swimming is not only an active sport but a "very mental" sport according to Bailey. One's physical condition is just one part of being a successful swimmer.
"Swimming is a full-body workout," Bailey said. "But if you don't have the right mentality for it, you're not going to do good."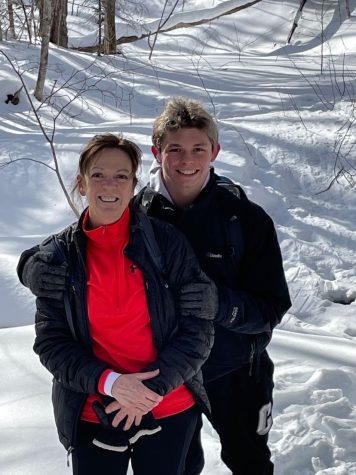 The mental and physical challenges that Bailey faces have made him consider quitting the sport altogether at times. For him, his mom, Brenda, is usually the person who puts him back on track.
"My mom is definitely a person who pushes me," Bailey said. "She's a person I can talk to whenever I need to."
With it being only him and his mother, Bailey says that they are "very close", and that she is a big mentor in his life. He says that his mom has "what's going to be best for Sean" in the back of her mind for everything she does.
"I don't know what I would do without her," Bailey said. "She pushes me to a level that I could never have dreamt of being on, not even just for swimming."
Bailey's mom has motivated him with her advice, helping him with his mentality for practice and his overall outlook on life. 
"[She taught me that] if you're spending all this time doing something and you're doing a bad job then there's no point in taking all that time into doing it," Bailey said. "So I try to do my best at every practice."
Along with Bailey's mom, his friends also inspire him to keep swimming. He says that quitting the sport altogether wouldn't be "good for his mental health as a whole" because he would "really miss them."
"I have had friends from [swimming] since the time when I was around 5 or 6," Bailey said.  "So not seeing them every day practicing definitely wouldn't be healthy for my mentality."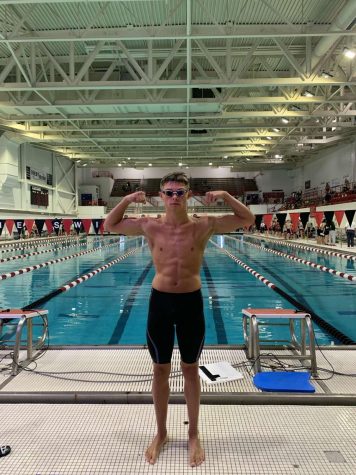 Although Bailey has contemplated quitting because of his health and his schedule, swimming stays in his life today and he doesn't plan on giving up his passion. 
"I love swimming," Bailey said. "Yeah, it's hard and you have those days where you don't want to do it anymore, but it's just something to overcome."
Bailey says that if there are students like him who have thought about quitting their sports because of their health, schedule, or another reason, "talk to your teammates, coaches, and your parents."
"It's not healthy if you're going through those really hard days and you don't think you want to do your sport anymore and it's been happening for a while," Bailey said. "Just talk to someone about it and tell them your problems and what you're thinking because they could help you."
View Comments(1)
About the Contributor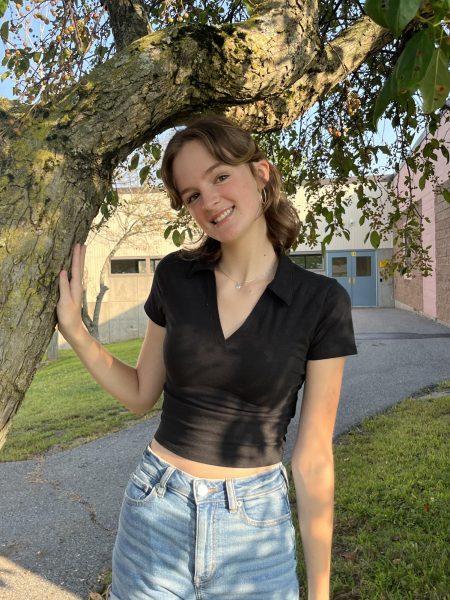 Kelly Egan, Editor-in-Chief
This is Kelly's second year on the editorial board. As well as being Editor-in-Chief, she is heavily involved in the music department here at LHS. She is in the chamber choir and the drama club. She also does theatre year-round outside of school. She loves being on staff and has been writing since elementary school.