Junior Myleigh Brennan relaunches the "Mariposas for Morgynne" fundraiser
To raise awareness regarding suicide prevention, as well as honor Morgynne Sevigny, junior Myleigh Brennan is reorganizing the "Mariposas for Morgynne" fundraiser. Brennan will be selling hoodies in four colors: lavender purple, light pink, black, and dark gray, to raise funds which will be entirely donated to the American Foundation for Suicide Prevention. 
The front of the hoodie reads: "Stay;"
The back of the hoodie reads: "Stay; Tomorrow Needs You" ( Sevigny's name underneath)
To order a sweatshirt, click here
This is Brennan's third time organizing this fundraiser in memory of Sevigny.
"I decided to do this in a way to carry on Morgynne's legacy, further support suicide awareness and prevention, and above all, break the stigma on the topic of mental health and suicide," Brennan said. 
Brennan's main goal is to raise awareness about mental health and eliminate any stigma surrounding suicide. 
"[Mental health awareness] is something I really believe in, so the true goal of this is to eventually be able to become a society that's not afraid to talk about topics, but before that, a school who is not afraid to talk about it," Brennan said. "I truly believe anyone should be able to reach out if they need help and not feel judged, because I know sometimes it can be hard to speak up if you're going through a rough time." 
Sweatshirts can be purchased here.
If you are unable to make a purchase or contribute a donation, please consider sharing this fundraiser using the link above.
Leave a Comment
About the Contributor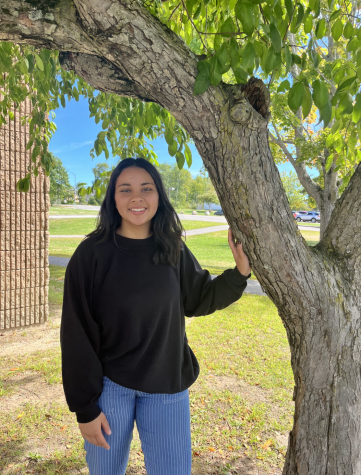 Alisha Khalil, Online Chief
Senior Alisha Khalil has been on staff for 3 years. Starting as a reporter her sophomore year, she is now The Lancer Spirit's Online Chief, Political Analyst, and News Editor. She started The Lancer Spirit's first Political news column. In her free time, Alisha enjoys making coffee and listening to music.