History was made at Lancer Park on Friday, October 21 when varsity wide receiver, senior Andrew Kullman broke Londonderry's long held receiving record, previously held for 37 years.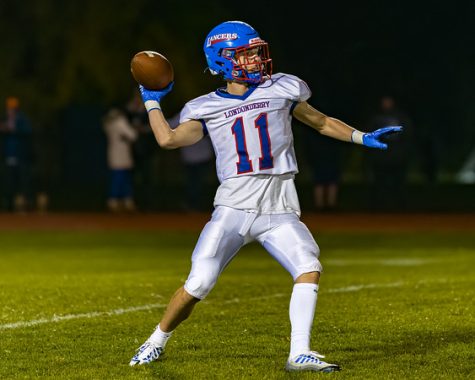 Kullman is excited to have this new record under his belt, and notes how achieving this accomplishment has been a long-time goal for him.
"It feels great," Kullman said. "It's something I've definitely had in mind since playing youth football and making it a reality is just crazy." 
Kullman believes that his coaches and teammates are the reason he was able to break the record. 
"My coaches and teammates are always pushing me to be the best I can be," Kullman said.
With the playoffs soon on the horizon, Kullman's main objective is to give his team the best shot to win it all once again.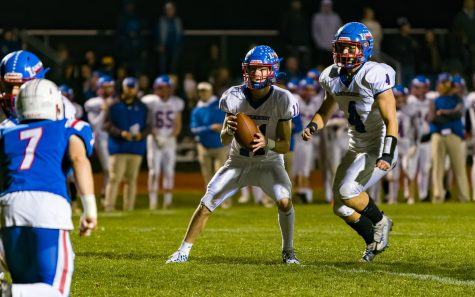 "I want to play as hard as I can, and play for my teammates," Kullman said.
Kullman only has a few games left to play as a Lancer, however, he wishes to continue his football career in college. 
"I hope to play football, but I haven't decided on school or anything past that yet," Kullman said.