Senior seminar helps students make sense of the college process
The college application process can be difficult. That is why Guidance Director Maureen O'Dea decided to create a class to assist students with this process, which is the "Senior Seminar."
"I wanted to do something for Londonderry students that would help them in the process," O'Dea said.
There is a lot of work to do when applying to college, almost the same amount as class work, so O'Dea said it "made sense" students would be able to earn a credit while doing it, while also getting help doing so.
O'Dea has seen how one-on-one time with students explaining the college process has proved to be beneficial.
"[Teachers] spend time to walk through the process because everybody's journey is a little different and what each student needs is going to be a little different," O'Dea said. "Everybody is on a different time table and by having time for students [it helps them a lot]."
Students in the seminar have had a lot of stress taken off their shoulders as they are better able to understand the college process.
"[Mrs. O'Dea will] help you and will go through different colleges and different essays, so we can see what we need for college so we're not stressed about it at home," said senior Shayana El Ghazal, a student taking the seminar. 
Many students enjoy having the extra help they receive in the seminar.
Senior Isabela Tapia, another student in the class, said her favorite part about the class is that "we get to work on what we need to work on."
"It's kind of like studying while also having someone there to help us if we need it," she said.
In teaching this seminar, O'Dea has received feedback from her students on how to improve the course for next year.
"[The students] told me that a part of it should really be a junior class and then a part of it should be a senior class," O'Dea said.
With the feedback O'Dea received from students, she has been able to improve the class not only for next year, but also in real-time for the current students.
"Mrs. O'Dea has seen what we need and has adapted the class to do that," senior Olivia Troncellito said.  
When creating this class, O'Dea wanted to make it the same way "a college class would work," making it a flexible class for students, meeting only two days a week.
"It's the first time I've run [a class] like this," O'Dea said. " I wanted it to be something that fit within the students schedule, and not be overwhelming where every day you have to get [an assignment] in, although there is a definitive timeline."
The end goal for this year is for all students in the class to finish the application process for the "I Applied Day," which is a day where students can apply to college for free instead of paying the $50-75. 
"I think the growth I would like to see is students being able to take advantage of the opportunities that are there, so like the free applications," O'Dea said.
According to O'Dea, students were altogether able to save $2,700 during the "I Applied Day" from last year.
"[The money saved] could be used for your books. It could be used for anything," O'Dea said."There's just so many expenses that you could use for that."
O'Dea said she "would love to see" the possible evolution of these seminars, so that not only more seniors can have access to the class, but that there could also be a class for juniors.
"Students don't necessarily have to be going out to college, just for this,," O'Dea said. "I think [this class is] just as important for seniors that are looking for employment.  Right now we just started with college. The largest population goes on to college, but [I'll also be] looking for something for students going into the workforce and what would be beneficial as well." 
Students in the seminars also believe that the seminars could prove beneficial for students who don't have any plans to go to college as well as those who are seeking trade schools.
"We talked a little bit about nontraditional routes for college," Troncellito said. "I think that information is good because I think a lot of people think that it's four year school, trade school, or nothing at all, and that's not the case. It gives information to everyone." 
O'Dea has enjoyed her time returning to a classroom setting and teaching these seminars. She said it has reminded her of "how much I enjoy being in a classroom." 
"The last time I actually taught a class," O'Dea said, "Mrs. Burkhardt the school counselor in House 3 was in middle school and now she just had a baby."
She hopes she can be back in the classroom next year, so they can continue to evolve and include even more students.
"If things work out," O'Dea said, "maybe even have [a class] available for second semester juniors [next year]." 
Leave a Comment
About the Contributor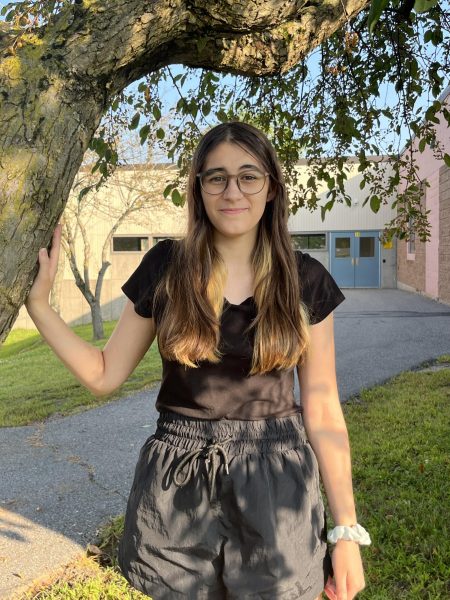 Domenica Vacca, Arts and Entertainment Editor
This is Domenica's first year on The Lancer Spirit staff joining as the arts and entertainment editor. When she's not searching for more stories to write for The Lance Spirit, she can be found drawing or spending time with her dogs. She's so excited to be a new part of the staff and can't wait to see what the year brings.