Thank you, LHS veterans
The following information was gathered from a survey distributed by the Lancer staff as well as from those LHS veterans who elected to be interviewed.
In what branch did you serve, and what was the location and duration?
Science teacher Anthony Cariello: US Army 1987-2007 lived and did work all across the world. Taught in Germany for a while.
Music teacher Emily Dawson: US Army 3 and a half years and still going
Nurse Sandy Dyche: United States Coast Guard, 7 years.
Computer Tech Roger Sampson: USMC: 1978-84 Parris Island SC.
Eric Idelson: Army National Guard: Pennsylvania guard: 6 years. Vermont guard: 3 years.
What did you enjoy most about being in the military?
Cariello: "I loved being able to travel and work around the world."
Dawson: "The comradery. My unit is basically my second family."
Dyche: "Meeting people from all over the united states."
Sampson: "I enjoyed working with military level aircrafts."
Idelson: "I liked the comradery, I liked how I got to play with toys that most civilians don't get to play with. It was fun to be able to go away for drill weekends especially in Pennsylvania and when we got to all just hang out after work. I liked the growth, the personal growth and the things I got to learn about myself."
What made you want to serve our country?
Cariello: "We were a lower middle class family, so it was a good way to pay for college."
Dawson: "Having the opportunity to get to play music for our communities and provide support during natural disasters and other events has been the opportunity of a lifetime."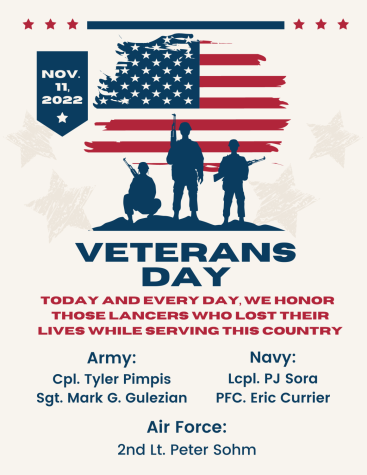 Dyche: "I loved how the military stood for freedom, and by joining the military I could be a part of that while experiencing my own freedom as a young adult."
Sampson: "Personal growth and a need to serve my country."
Idelson: "It was something that I have always wanted to do."
What made you want to be a teacher or staff member at LHS?
Cariello: "I've always wanted to be a teacher, so I joined the military to help get me there. I loved being able to help people and help them figure things out. So what I found when I went to the military, is that I got that same sort of fulfillment out of being in the military as I got higher and higher up. The higher up I got, the more people I could help, so I stayed."
Dawson: "Ever since I graduated high school I knew I wanted to teach; I love getting to share the wealth of knowledge and share experiences to help the younger generations so they don't make the same mistakes we did through school and life."
Dyche: "I am a nurse here at the high school, and always enjoyed children. The schedule allows me to have time with my family and I enjoy the summers off."
Sampson: "You think that the military training that you undergo translates over to the commercial world when you get out but it doesn't so if I wanted to continue being an aircraft mechanic or a technician I would have to hook up with an Airline whatever your line is but I have to be licensed. I have to have what they call a A&P license. You have to do additional schooling. I could have hooked up with Delta American Airlines and done the training with them and continued it on but it didn't happen that way. I had to do something so I got an ASE Certification as a mechanic on cars at a Honda dealership and they helped train me and I did that for a number of years. Then I went back to school and I went to Boston University Corporate Center to train on computers."
Idelson: "I have taught at alternative schools and taught many different subjects. I have always wanted to become a social studies teacher and after teaching everything but social studies, I was looking for somewhere that I could just teach social studies."
Other information you'd like to share about your experience?
Dawson: "I love that LHS is a Purple Star school and thank you for honoring veterans and military members in the community! Sometimes there are lots of negative connotations that are associated with the military, but in my honest opinion it was the best choice I ever made for myself and the people I've met are some of the most well-rounded, kind and ambitious people I've ever met. I owe the many veterans who served before me endless amounts of gratitude for shaping the Army and the world to be as it is today and I look forward to many more years of service."
Dyche: "I met my husband in Petaluma, California while in training. We have been married for 23 years and have two boys. Joining the Coast Guard was clearly life changing. I enjoyed the experience of being in the Coast Guard and think it can be a good choice for anybody."
Sampson: "Don't listen to all the rhetoric that's out there because some of it is pretty bad. Find some way to give back whether it's through military service or not. Love your country and find some way and maybe some volunteer work."

Idelson: "It was a good experience. But it definitely got to the point where it started to really interfere with my teaching. If I was focusing time on one, I wasn't focusing time on the other, so I had to commit to one or the other, and I committed to [teaching]."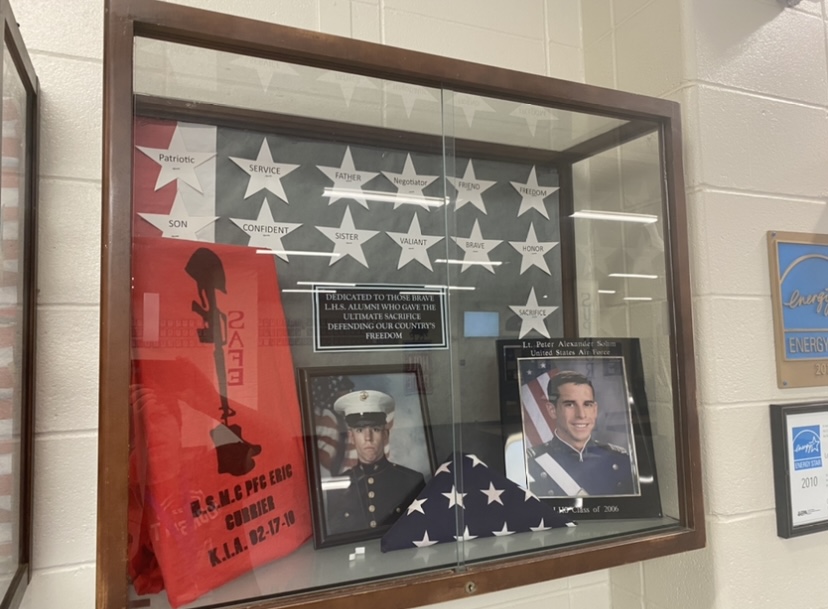 Leave a Comment