Lancer Park gets hit with some déjà vu this November, as the varsity football team returns  home for their sixth straight playoff appearance, this time against Merrimack. The expectations are high again this year, as the Lancers lead the state at a record of 8-1 and hope to continue their seven game win streak.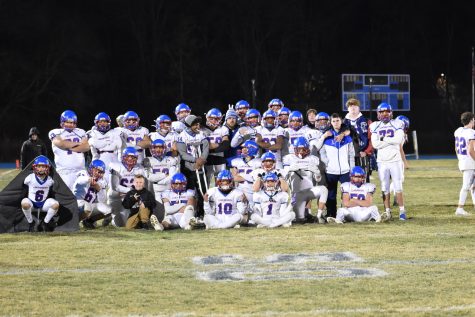 The Lancers are once again led by some of the top players the state has to offer, including senior quarterback and Gatorade's New Hampshire Player of the Year finalist Drew Heenan. The team also has senior wide receiver Andrew Kullman, who leads the state in receiving with 667 yards and senior running back Nathan Pedrick, with a state-leading record of 50 tackles to help bolster the defensive side of the ball.

The team's opposition, Merrimack, sits as the eighth seed in this year's playoffs, with a record of 7-3 and are coming off a round one win against Portsmouth Oyster-River. Merrimack is approaching this match on a four game winning streak. 
Merrimack has had their fair share of surprises, one of which was stunning Bedford in a 24-21 showdown. Merrimack's highs also came with its lows, losing 49-7 to Nashua North and 42-6 to Bishop Guertin. 
The last time Londonderry faced Merrimack, it was not a very close game with a score of 35-6. The Lancers hope to continue this theme and bring home another win on Saturday, November 12th at 1 p.m. Go fill the stands and cheer on your Lancers!