A Letter from the Editor
A January letter from the Editor in Chief.
Happy January Lancer Nation!
It's hard to imagine that we are already done with our Winter Break. I, personally, would love to have an extra week stuck on in order to fully rest and recuperate, but ultimately, I don't want to be going to school in early July—I'll just have to accept the one week off.
It's also hard to imagine that it's already 2023. I feel like it was just yesterday that I was a freshman, staring at the "Class of 2023" lettering on my ID Card, laughing about how far away that year seemed to be.
But here I am, along with the hundreds of other seniors here at LHS, t-minus 6 months until graduation.
Is that scaring anyone else? The idea that all so soon, none of us will share these halls anymore is daunting. Knowing that I won't have my daily meetups in Main Lot with my best friends before walking to A Period. Knowing that my days of being able to buy a School Store cookie are limited. Knowing that soon I won't have to carry a pass to go to the bathroom (don't tell anyone, but I'm kind of happy about that one).
We're also gearing up in the mass panic for the two weeks before our semester end assessments. I know that I will be doing everything I can to keep my A's in my classes to make sure I get that week off—thank you senior perks—but I wish everyone the best of luck in this last minute grind.
We have the Day of Giving coming up this Friday, January 6. This is probably one of my favorite days of the year. Watching the whole school come together is truly magnificent, and I can't wait to feel the love on that gym floor at the end of the week.
It's also fun knowing that there's a lot to look forward to in this new year. We get to watch our winter athletes compete their hearts out for the next couple months. Then, we'll get to welcome our spring athletes back to the playing field. We get to watch the flowers bloom soon, bringing about warm air and good vibes heading into spring. Of course, all too quickly, it'll be talks of prom, senior trips, graduation parties, and walking across the stage. 
But what am I looking forward to the most in these next few months? The Lancer Spirit's prized competition: Mr. LHS 2023.
But, you'll all just have to wait and see what comes with that.
Signing off,
Makenna True, Editor-in-Chief
Leave a Comment
About the Writer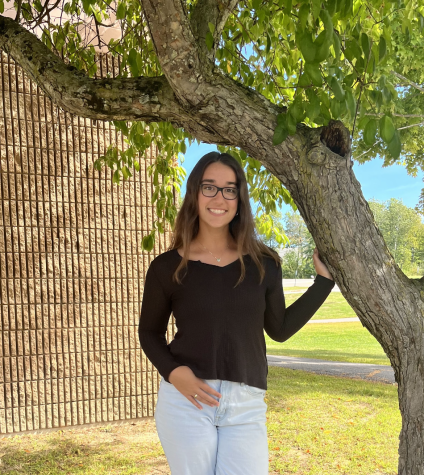 Makenna True, Editor in Chief
Heading into her third year on staff, Makenna is excited to take the reins as Editor in Chief of The Lancer Spirit. In her spare time, Makenna can be found playing competitive travel softball for the NH Prospects organization. She also is a part of NHS, the Green Council, and Senior Gators.