Londonderry Marching Band is invited to perform abroad
The Londonderry Marching Lancers, a world-renowned marching band, is once again taking their music abroad. 
The Londonderry Marching Band has been invited to several Rose Bowl parades and has even performed in the 2008 Olympics in China. This year, the Marching Lancers have been invited to play in the London New Year's Day Parade on Jan. 1, 2024.
The London New Year's Day Parade, more commonly known as LNYDP, attracts over 10,000 participants from the USA, UK, Europe and beyond. Over 500,000 individuals are in attendance in London and the TV audience reaches more than 500,000,000 annually. 
LHS Music Director Serge Beaulieu is the man behind the Londonderry Marching Band's trip to London. Beaulieu applied to be a part of LNYDP back in early-December and sent in videos as well as other showcases of the Londonderry Marching Band's various performances. After Jan. 9, 2023, Beaulieu heard back from LNYDP with the good news. 
"Oh, I was really excited. I was super excited, because this is definitely something we will be able to brag about amongst all the other things that we've done over the years. I mean, it's something different.
Students in the Londonderry Marching Band have also expressed their enthusiasm regarding this overseas trip.
"I'm honestly looking forward to the trip," junior piccolo player Saffron Matzker said.
A huge factor in the excitement surrounding the trip is that this will be the marching band's first performance abroad since the 2008 Olympics in China.
"Even though we've been overseas with China, London is just a new experience," Beaulieu said. "This is an amazing opportunity for the band. I am thrilled that the band is able to take part in such an event."
Leave a Comment
About the Contributor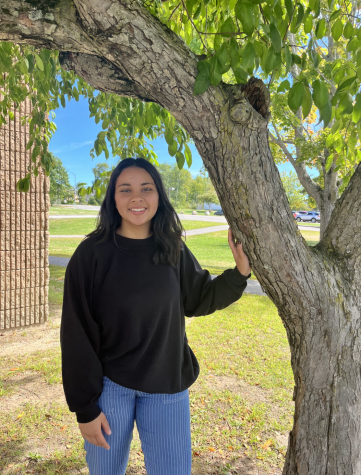 Alisha Khalil, Online Chief
Senior Alisha Khalil has been on staff for 3 years. Starting as a reporter her sophomore year, she is now The Lancer Spirit's Online Chief, Political Analyst, and News Editor. She started The Lancer Spirit's first Political news column. In her free time, Alisha enjoys making coffee and listening to music.