The power of community in sports
Just a week after the world of American football was put into shock, when Bills defensive back Damar Hamlin collapsed on the field, the Buffalo Bills brought back the opening kickoff during their return game against the New England Patriots. Players from both teams quickly surrounded Hamlin and gave him privacy from the media until he was taken off the field in an ambulance. No one knew what had happened just moments before.
The tragic event on Monday January 2, 2023 was fast and what looked like just small tackle ended up being much more dangerous than what most thought. When that sudden TV cut happened, everyone knew it was more than just a light tackle, and when it returned, all players from both teams had surrounded Hamlin. The NFL would soon thereafter cancel the game, and in the next coming days, everyone around the football world waited for updates on his health.
It's times like these where sports are much bigger than a fantasy game, record, or stat. In this case, it was about a family of athletes and a community of great fans and supporters that Hamlin has. Fans and others all around the United States wanted to show support for him, and they did, in vast numbers.  They donated to Hamlin's Chasing M's Foundation Community Toy Drive. His original goal was to raise about $2,500 for toys, and as of today on January 19th, it has surpassed $8.9 million. 
Even now, the football world still shows their love to Hamlin. On Sunday January 8, players and coaches all around the league wore #3, Hamlin's number, and shirts with the saying, 'Love for Damar' as they start their pregame warmups. The Bills organization also gave their thanks to the medical staff as well, and they were blessed with a 35-25 win and two kick return touchdowns in their last regular season game. 
This event was just another way to show how significant sports really are. When Damar Hamlin was in need, he had the full support of every sports fan and every player in the NFL. Sports are a way for everyone from different places to come together and support each other. We watch for entertainment and stay for the players and their stories. It gives people a way to connect to celebrities and professionals, and to support the ones we care about most. When moments like these occur, you know sports fans will be the first ones to send out their support.
Leave a Comment
About the Contributor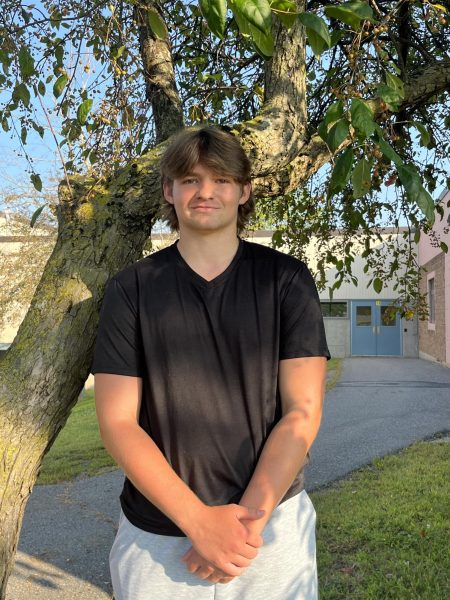 Dillon Tufts, Executive Sports Editor
Dillon Tufts has been on staff for two years. Last year he was a sports editor and this year is the Sports Executive. Dillon spends a lot of his free time hanging out with his friends or playing sports. He currently plays football and lacrosse for LHS.