Day of Giving 'angels' share why they donated
Even though their hair is now cut, the crowd is gone and the gym floor is cleaned, those who donated during this year's Day of Giving will never forget why they donated their hair.
Read the stories below to find out why some of this year's angels donated.
---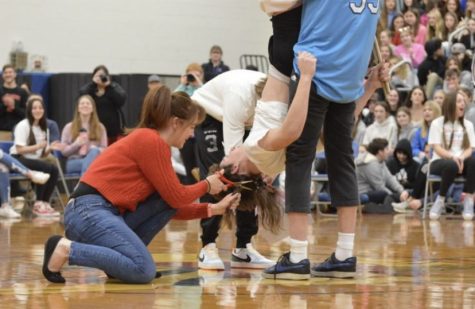 Killian Daron, junior angel 
"During Covid, I decided to grow my hair out. It was getting really long, and then about a year ago, I watched the Day of Giving, and realized that I should donate my hair the following year. I think it's a really good cause. People with cancer go through so much, and knowing I can give someone something, no matter how small, makes me happy knowing I helped. They need my hair more than I do. Cancer really takes a toll on them, and if I can at least give them some confidence back, it's an easy decision to make, every single day of the week, my answer wouldn't change. If I can give a small gift to someone, I will."
---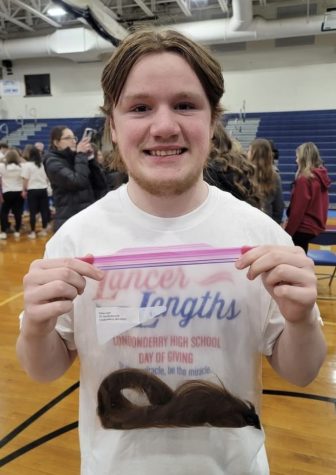 Dylan Dee, senior angel
"I donated my hair because I knew it was for a great cause, and both of my sisters have so I wanted to continue the tradition."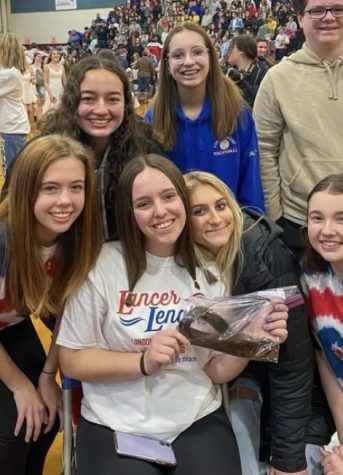 ---
Abby Harrington, junior angel
"I donated my hair because I hope my hair can make someone feel beautiful while going through such a hard part of their life."
---
Angel, who wishes to remain anonymous
"Personally, for me, it was a huge step forward for my mental status, it was supposed to be a resemblance of my healing journey and all the struggles accounted for along the way. I promised myself I would do this several years ago back in like 2019 because my hair always supplied me comfort and a sense of stability within myself when nothing else did, and I wanted someone else to be able to feel that same comfort through their journey because healing from any kind of set back or anything that makes you 'different' from everyone else can be difficult."
---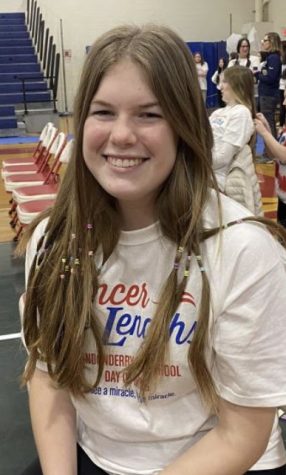 Sarah DeFazio, junior angel
"I donated my hair because I wanted to be able to help someone who is going through a challenging time in their life. It's the least I could do because I am lucky enough to be able to have the option of cutting my hair."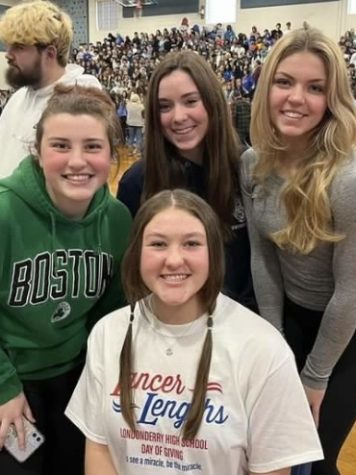 ---
Lexi Apholz, senior angel
"I donated my hair because my grandpa sadly passed away from cancer. It was the initial cut in freshman year that brought a smile to my face which made me imagine the smile it brings to the person receiving the wig. It makes me happy to donate so why not? It brings joy to other people and makes them feel a little more normal, and if I can help with that I am very grateful."
---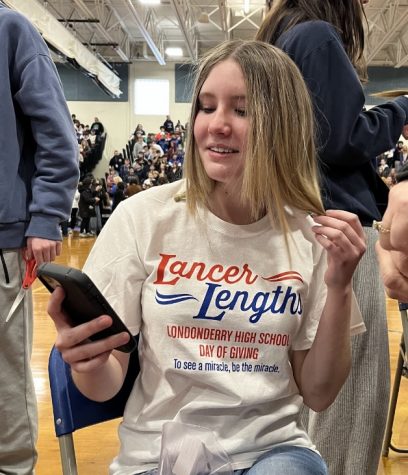 Danielle Goodall, senior angel
"I've wanted to since freshman year but just couldn't each time, so I just didn't make excuses for senior year. I have family with cancer and want[ed] to show my support for them."
Leave a Comment
About the Writer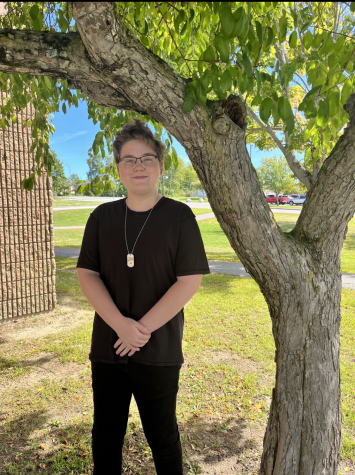 Andrew Macpherson, Opinion Editor
Senior Andrew Macpherson has written for The Lancer Spirit for three years, but this will be his first year as Opinion Editor. He is an avid activist for mental health and LGBTQ+ issues. In New Hampshire, he has spoken at the statehouse against harmful bills to the LGBTQ+ community. In his spare time, he enjoys riding his horse Whiskey.