Empowering films to end off women's history month
The month of March marks a reminder to celebrate the milestones of women who come from all walks of life. Whether it's through personal research, or through raising awareness, recognizing the significance of women's history is part of the larger process of advancing rights for women across the world. And one of the simplest ways to celebrate women's history month, as March comes to a close, is to sit back, relax, and enjoy a movie (or three).
Hidden Figures
Based on true events, Hidden Figures revolves around the story of three brilliant minority women who were instrumental to the success of NASA during the 1950s space race. 
It's not common knowledge that there were entire departments of Black women performing complex calculations for the NASA space program during the 20th Century. Without films like Hidden Figures, this might've proved to be difficult to discover on your own. 
Simply put, this film is not a product of fiction, or even wishful thinking. The protagonists, Katherine Johnson, Mary Jackson, and Dorothy Vaughan, were entirely instrumental to the success of NASA during the 20th century. Their individual stories have been vastly underrepresented in history books for decades, and the film Hidden Figures seeks to bring their amazing feats into the light. 
The overall story of Hidden Figures remains an example of the negative impact that selective history has, and highlights three Black figures in our history whose work has gone unseen for far too long.
Little Women
Based on the novel from 1868, Little Women follows the story of the four March sisters – Jo, Meg, Beth, and Amy – and illustrates their individual journeys through life. While this story is fictional, the overarching themes make this a tale to remember.  
The story of Little Women narrates a perspective of how women have, and continue to, push themselves beyond societally decided limits. This film is an exploration of love, independence, and of the actions that women have been forced to take in order to pursue their dreams. 
Understanding and absorbing the true extent of hardships and boundaries that women have faced can prove to be difficult and daunting. But Little Women clearly paints out a perspective that allows audiences to better understand and appreciate the power of determination. 
Dumplin'
The film Dumplin' follows plus size teen Willowdeen (aka Dumplin'), as she struggles with her sense of identity, and grapples with her capacity to love herself
As the protagonist navigates the twists and turns that life has to offer, the overall story brims with positive representation of body types, performing arts, and methods of self expression.
The movie Dumplin' shows women as vibrant and multifaceted, neither perfect nor pathetic. The film is about celebrating uniqueness, and emphasizes the beauty and power of confidence.                                     
The overall message that Dumplin' gives to women holds such value. This film is representative of the societal standards women have had to face across the world, and stands as an encouragement for inclusivity and love. 
Women's History month holds so much meaning and significance. To show appreciation for women who have shaped, and continue to shape our history, why not spend time with the women in your own life, and watch a film to remember?
Leave a Comment
About the Contributor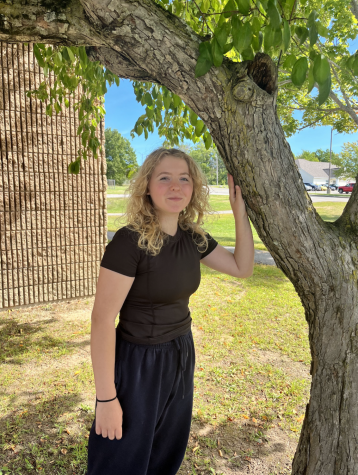 Catie Brown, Copy Chief
Catie is a senior, and has been part of the Lancer Spirit Staff for three years. Her interests in writing and photography are what drove her to begin. She also plays volleyball, tennis, and rock climbs in her spare time.