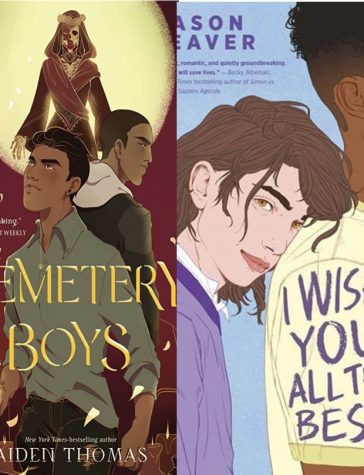 Transgender people are now making their way onto the screen and on the page, showing the world that trans people are just like everyone else. Recently, President Biden declared March 31st as Transgender Day of Visibility, a day that was never officially recognized before today.
To celebrate, here are some transgender characters you can watch or read about!
Yadriel from Cemetery Boys by Aiden Thomas
Yadriel is a young gay Latino trans boy who grew up in a family of brujos and brujas, people known to see the dead in the story. For brujos, they receive a magical gift to help them in a coming of age ceremony with their deity Lady Death, which Yadriel is denied. Despite this, he conducts his own ceremony to find his dead cousin and meets Julian, a spirit who is stuck in the earth realm. Yadriel is determined to help Julian cross into the afterlife, solve his cousin's murder, and prove he is a true brujo, all while figuring out his feelings for the ghostly boy.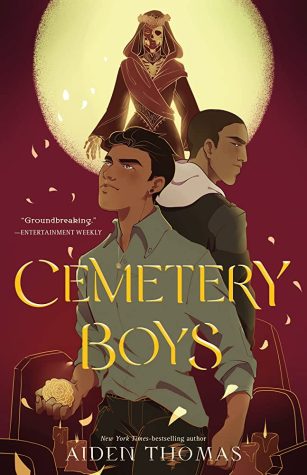 This stand alone book gives a good insight to being trangender in a strict community that's adjusting to Yadriel's new name and pronouns, while never giving away his deadname. On top of that, it explores the loss of a parent in a unique and heartfelt way. 
Elle Argent from Heartstopper
Elle is arguably the most recognizable trans character in the media today. Heartstopper focuses on Nick and Charlie's relationship, but there is also focus on Elle's life and relationship struggles as a young teen, while not making being trans her whole storyline. While following the journey of a trans character as they transition can be meaningful and helpful, Elle helps transgender audience members believe they too can have a successful life not surrounded by their gender identity. Heartstopper explores her story of a new school, new friends, and the challenges that every teenager faces regardless of gender.
Elle is wonderfully played by a trans actress, Yasmin Finney. This representation is insurmountable to trans youth and gives Elle a depth that a cisgender girl wouldn't be able to give.
Ben Da Backer from I Wish You All the Best by Mason Deaver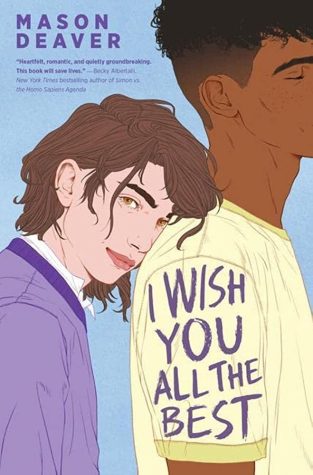 This story follows Ben, a non binary teen with severe anxiety that now lives with their sister and her husband after their parents kicked them out. Forced into a brand new life, Ben wants to live out the rest of their new high school experience unnoticed, unlike their last one. However, they meet Nathan and a friendship, soon romance, blooms. It is a tear jerker and deals with serious issues such as abuse, suicide ideation, and mental illness but keeps positive representation throughout.
Mason Deaver brings depth to the story, and to Ben, as a nonbinary author. Their sequel to I Wish You All the Best is a short story about Ben and Nathan set in the future. It's titled I'll be Home for Christmas and the cover art is by Alice Oseman, author and creator of Heartstopper.
Viktor Hargreeves from Umbrella Academy
This story is unique in that Viktor came out as transgender in response to Elliot Page coming out. Instead of hiring a new actor or forcing Elliot to continue playing a female character, Viktor transitioned alongside Elliot Page. Viktor's character transition represents growth and acceptance in the film industry and with Umbrella Academy being such a big show, it gives a perfect spotlight to how society should treat transgender people.
Asuka Yuu from Stars Align
In anime, there are even less transgender characters than in western films, so non-binary character Asuka Yuu breaks barriers. In Stars Align, Yuu is a side character but has just as much love for tennis as the main character. When they come out to their teammates as gender questioning, and determines that non-binary might be the best label, they are met with love and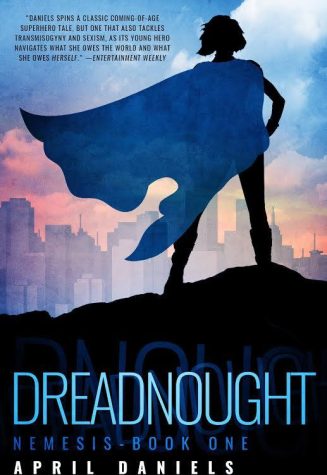 acceptance. 
Danny Tozer from Dreadnaught by April Daniels
When a superhero bestows powers on a young transgirl named Danny, she is suddenly given the body she wants and the responsibility of saving humanity. The catch is that she wasn't ready to come out, but now there's no way she can hide it. With an unsupportive father, new powers, and a villain after her, Danny is faced with challenge after challenge in this superhero novel.
Dreadnought is the first book of the Nemesis series, with the next book being Sovereign. The author is also a transgender woman, adding to the list of representation for young trans kids.
All the characters listed are only a glimpse into the world of transgender characters, and only a peek into transgender people's lives. These are simply fictional characters, the only way to know a trans person's story is to listen or read their own words.
Whether you are transgender and looking for a character like you, or cisgender and just looking to expand your views, these characters and their stories are perfect for the job.