LHS staff prom pics: can you guess who's who?
This Saturday at prom, seniors will arrive at Atkinson Country Club in gorgeous gowns and dapper tuxedos. The chaperone will be looking on and most likely remembering what their proms were like when they were in high school.
While for some LHS staff members it may not have been that long ago when they were the ones getting dressed up for their prom nights, it was long enough that styles and hair may have gone through a few changes.
Do you think you'd recognize these younger versions of LHS staff members with their hair a little higher, their bow-ties a little bigger and their dresses a little poofier? Time to find out.
Click on the image below to take a quiz to see if you can figure out who's who in each photo.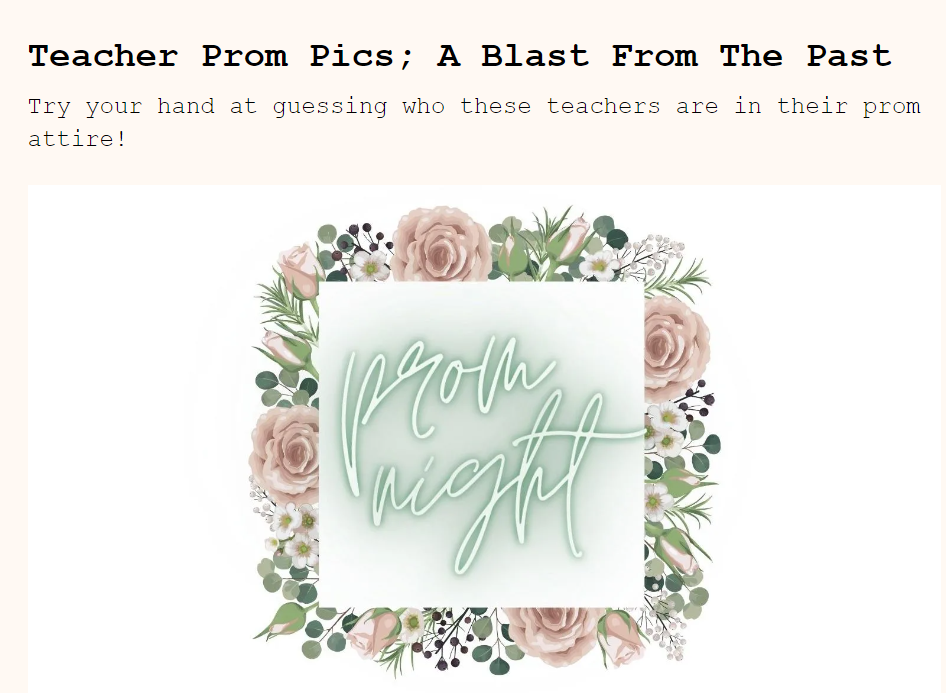 Leave a Comment