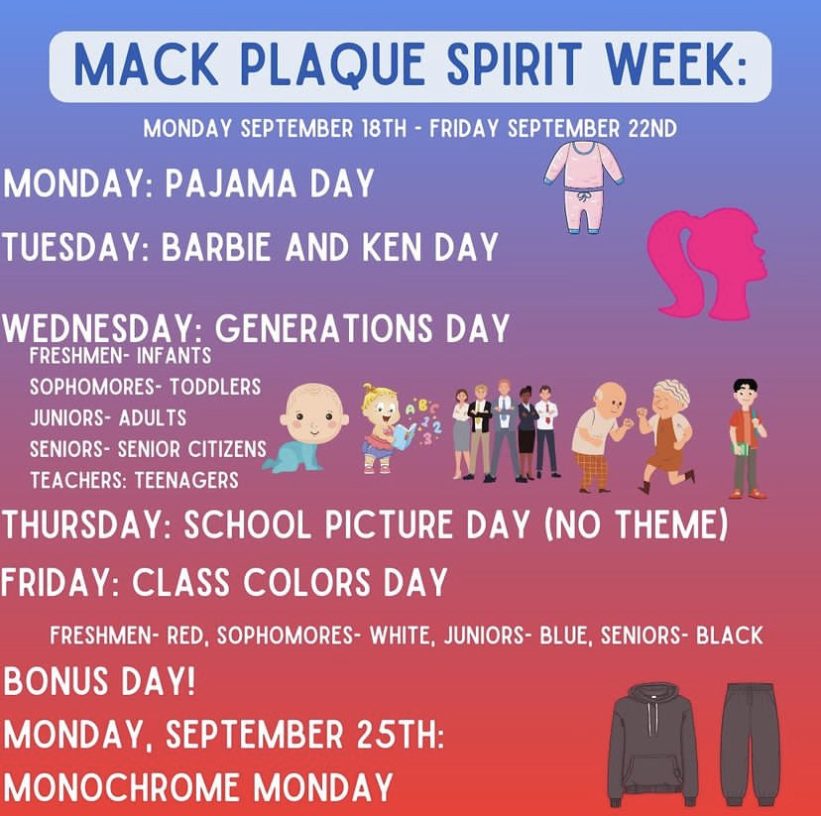 Spirit week is back and Mack Plaque 2023 is almost here. All attire must follow the school dress code. Show your school spirit with the themes below: 
Monday: Pajama Day
Get your best pajamas, slippers, bathrobes, and pajama pants! 
Tuesday: Barbie and Ken Day 
This is a new theme for LHS's spirit days. Wear some of your favorite Barbie and Ken inspired outfits.
Wednesday: Generations Day 
Each grade has a different generation to dress up as. Find your grade below:
Freshman: Infants
Sophomores: Toddlers
Juniors: Adults
Seniors: Senior Citizens
Teachers/Staff: Teenagers
Thursday: (No theme Thursday)
Due to school picture day, there is no theme for the day. 
Friday: Class Colors Day
Support your class by wearing the following colors:
Freshman: Red
Sophomores: White
Juniors: Blue
Seniors: Black
This is a simple theme, so it would be a great day to get creative and try to wear your class color from head to toe!
Monday: Monochrome Monday 
Since there is no theme Thursday,  Monday 9/25 will be another themed day. Dress in all one color for monochrome Monday!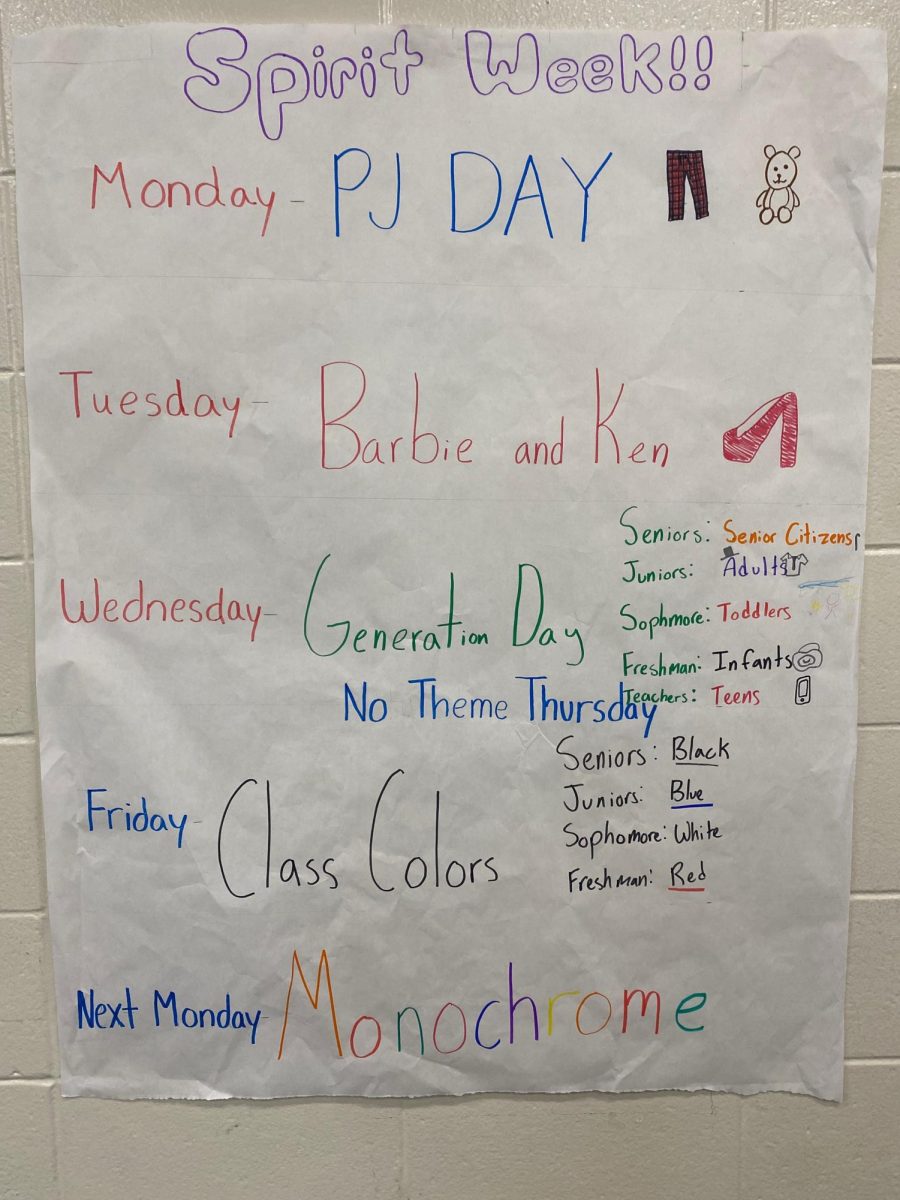 Be sure to check out the Lancer Spirit after each spirit day for photos of some of the best dressed and most spirited students of that day!