When English teacher Ashley Day was shopping online on a summer day in August 2022, she saw a pair of beaded earrings she loved. Then she saw the price: $125 and thought "I can make those."
So she did.
"I started at JoAnn Fabrics and Micheal's," Day said. "[I bought] really basic beads because I didn't know anything about it."
Day now owns a business called Dancing Rose Designs in honor of her Mimi Rose, who passed away in October of 2020.
"She was this crazy jewelry-wearing lady with turquoise everywhere," Day said. "She always had earrings and necklaces on, and she just really loved to decorate herself with jewelry. She was kind of a goofball and loved dancing and being this spontaneous human being, and so I named the business after her."
Day had never seen beaded jewelry before, let alone even try to make any. Starting off was a "learning process" for her.
"I taught myself," Day said. "I watched YouTube videos and took inspiration from other people. I never, ever, ever try to copy anyone."
The process of making the earrings was something that took some time for Day to master.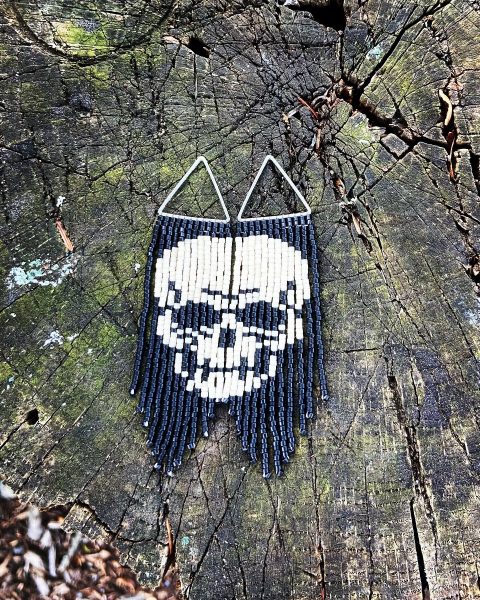 "When I started off they were really stiff at first," Day said. "When you make fringe earrings they are supposed to hang really nicely and these ones were all really crinkly looking. But I soon found out that there are two different types of thread that you can use to make the top and the bottom."
After she got that process down, Day began making her beaded earrings for fun. One day, she was shopping at a little shop in Manchester, NH called The Terracotta Room, and the shop owner was "taken aback" by Day's skills. 
"I wore a pair in there when I was shopping one day, and the lady asked me where I got them from and I told her I made them," Day said. "She bought all these pairs from me within a month after I walked in there. I just figured people really did like them. So I started making more and more."
After developing her skills and creating her business, Day decided to do craft fairs so that she could sell more earrings. Her first one was the Concord Arts Market. 
"I found out about the Concord Arts Market by going to one before," Day said. "This year, I applied and it was like $45 a day to have a tent there. Since $45 is the cost of one pair of earrings, all I had to do was sell one pair and the rest of the money I was going to make in profit."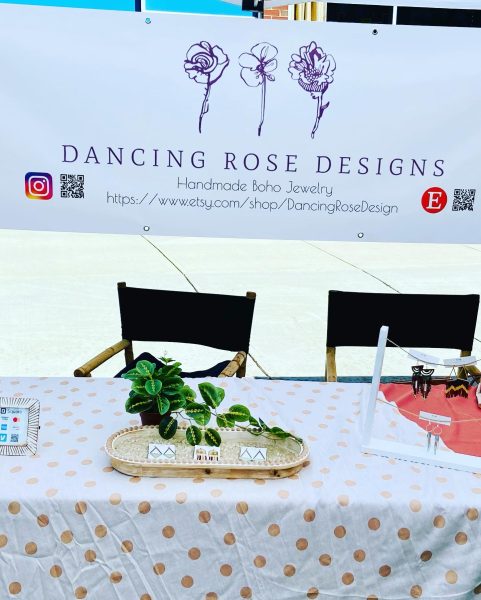 Day seemed to catch the "Craft Fair Bug," as she kept doing more and more craft fairs. 
"I did one craft fair last December and made like $300 in a day," Day said. "And I said to myself, 'Oh maybe people like this type of jewelry.'"
She did another incredibly successful craft fair that she really enjoyed. 
"They do these things called 'Market Days,' which is basically 30 hours sitting under a tent," Day said. "I had so many people come that weekend, and I made almost $2000 dollars just sitting there. So I said, 'Well, What else is out there?'"
She found out about more fairs through word of mouth and has been spending her time preparing for these.
"I did Cisco Brewery, a food truck festival, and there was another one in Kensington, N.H., that was wildly successful," Day said.
Day's next craft fair is this weekend, at Smuttynose Food Truck Festival on October 7 from 11-5. She is hoping to have yet another successful event. 
"It's in Hampton and it's their first-ever food truck festival," Day said. "There's going to be lots and lots of food trucks set up."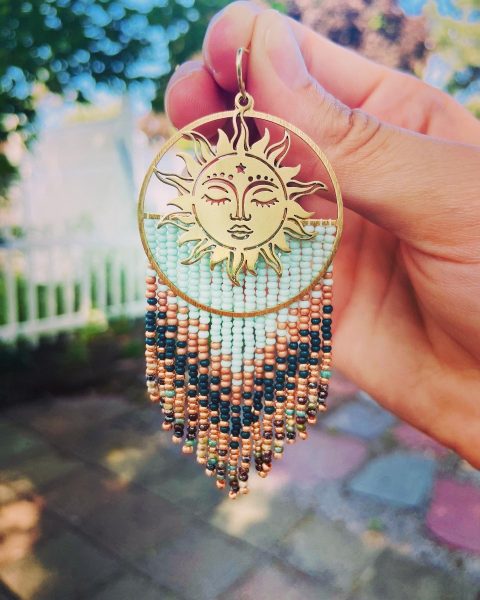 Day's good friend and mentor, Mary DeWinkeleer has seen Day's growth from the beginning.
"Ashley was my student teacher like 10 years ago, and I always want to support her," Dewinkeleer said. "I'm so proud of her for this little business that she's created."  
Junior Morgan Laczynski has become close with Day within the past two years and has also been there to see her growth.
"She's not only a very hardworking teacher but she's also very hard working out of school with something she really loves," Laczynski said.