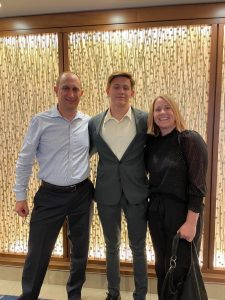 Originally a surfer, teacher, and football coach from Southern California, Principal Richard Barnes is saying farewell to the waves and saying hello to his new career as Principal at LHS. 
When Barnes stepped into his new office for the first time, to say he had an abrupt welcome to his new home would be an understatement.
"The first thing that I saw was a little abrasive with the Yankees logo on the door," Barnes said. "It was having to see that, and I'm not even a baseball fan, that was a little off putting which I tease Jason Parent about."
In Southern California, Barnes taught for about a year as an intern and eventually a teacher. In New Hampshire, Barnes taught English and was a team leader, similar to a Department Ed., at Winnacunnet High School. His following job was his first opportunity to fill the role of vice principal which he occupied for a couple of years at Kennett High School in North Conway, N.H. Barnes' job previous to moving into his position at LHS prepared him since he got to be the principal for eight of 11 years he spent at Hollis Brookline High School. 
 "You realize the level of responsibility, which I'm familiar with, that comes with sitting in the chair because everything tends to come to that point at one time or another," Barnes said. "[I'm] really excited, this is a really great place and I'm happy to be here. I felt that from the moment that I walked into the building on the very first day knowing that I was applying for a job. That energy exists here and you can feel it when you walk into the building and I want everybody to be able to feel that."
With the experience that Barnes has had in the roles of both the teacher and the principal, he has become familiar with the differences in responsibilities that both positions entail. While the "lens" of the teacher is large because of the focus on anywhere from 90 to 120 students, the administrator lens is larger.
"I think the biggest difference is the view that you have," Barnes said. "The [lens of the administrator] is not only on the whole student body, but all the staff and then dealing a lot with the community outside of school; whether it's the school board and relationships there, or relationships with the central office or parents of which we have many. I call it the 30,000 foot view of things," Barnes said.
During the entirety of a school year, many problems and ideas are likely to arise, but Barnes "has taken a certain pride in accomplishing" how to overcome these issues. He's learned how to carry out these aspirations that certain group experiences entail through his past roles in school.
"I've had a lot of success working with student councils [at past schools] by integrating and creating more opportunities for student voice, not just rubber stamping things but actually giving them a real opportunity," Barnes said. "For example, one of them was changing the start time at my last school. That was entirely student driven and I never would have succeeded without the role of the students. That was a huge initiative that came through and is something that I'm proud of."
On top of his beneficial and momentous work in partnership with student councils, Barnes also created differences in special education and Barnes considers this his most meaningful accomplishment.
"The biggest highlight was being awarded Principal of the Year in my last position as well as work that I've done in collaboration with special education and building certain programs for students addressing specific needs," Barnes said.
In addition to occupying different l positions at various schools, Barnes also had the opportunity to coach football and be a teacher briefly at the high school he attended in Southern California. He also coached the freshman program at Winnacunnet and then coached at Hollis-Brookline.
"That's how I got into teaching," Barnes said. "I realized, 'I could get paid for this' and I ignited that passion for working with kids and teaching and then one thing led to another."
There was a natural interest that sparked Barnes' passion for coaching football. It was a sport Barnes played in high school and coaching helped him find a way to get back into the game he has always loved. 
"Once I had that connection of working with kids and seeing the impact that I can have just by giving up my time, that to me was really empowering to see," Barnes said. "I think it's really important that people give their time. It has a positive impact regardless of what it is, whether it's a sport or not.
With Barnes' love for the sport of football, he came to the right school. When attending the annual Londonderry vs. Pinkerton Mack Plaque game, Barnes had a "really cool experience" on the sidelines.
"It was a lot of fun," Barnes said. "It felt like it was more of a college atmosphere. It reminded me of some of the bigger games I went to in college. I thought we were very well composed across the board. I was really impressed with our students and how they reacted as well as the athletes on the field. Everyone was on their best behavior and kept it very positive for our end."
If he had not been expecting it, Barnes "would have been surprised" by the turnout of this traditionary game.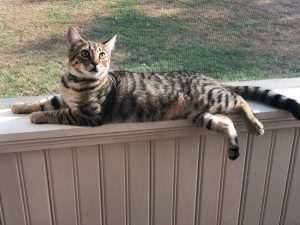 "I had never experienced a game of that size," Barnes said. "Maybe a high school game once or twice in California because football is bigger there, but this was definitely unique and special. It was a memorable evening."
Seeing the students go all out for this game was exciting for Barnes to witness, especially the clouds created by our student section.
"The clouds of baby powder sifting through the air was funny," Barnes said.
"Memorable evenings" have been a theme that Barnes has observed over the last few months. Along with Mack Plaque, Homecoming put the character and energy of LHS students on display and was impressive to our principal. 
"The energy and enthusiasm was really cool to see," Barnes said. "Kids were in very good spirits and you just don't see that kind of thing at other schools. When you're here it seems like it's normal but when you go to other places that type of energy and positivity, especially as we saw at the school dance, was impressive. To see that level of enthusiasm and happiness from being around one another was one of the cooler things I've seen so far."
Even when the lights were turned on, students continued dancing and the energy never faltered.
"The energy was infectious and it sustained the entire three hours," Barnes said. "I thought it was a really cool way to end the week."
When it comes to first impressions of the school and community within its walls, Barnes "couldn't be more impressed."
"I've been around a lot of places so I've seen many positive things over the years and had positive experiences but even from the spring when I had the opportunity to attend the end of the year wrap-up pep rally, I was blown away in terms of the level of student involvement," Barnes said. "That many students sitting in a gym for an hour and a half and having very little to no issues is a big deal and speaks to the level of a positive school culture that we have here." 
In addition to the level of commitment to the school culture that students display, staff is a driving force for student involvement with their spirit and morale boosting presence.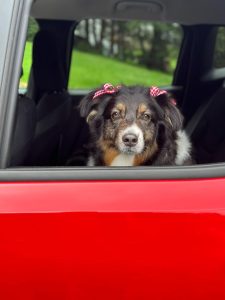 "The level of staff involvement with doing the class meetings, the number of kids that raise their hands indicating that they are involved in something; ¾ of the students, that's really unique," Barnes said. "You might have that with your upperclassmen, but you don't typically have that with your underclassmen." 
With a multitude of school-wide events similar to Mack Plaque where this level of spirit is so prevalent, Barnes' focus is making sure that every student is feeling the spirit of community in one way or another.
"It's just a matter of trying to find if that experience is true for all our students here, Barnes said. "I think one of those pillars or things that we call Lancer Nation is that we make sure all students have access to [this culture] in their own way and to discover what that looks like. Sports, clubs, and activities are obviously huge pieces, but not everybody is playing a sport or in a club or activity. How do we find ways for students who are not doing those things to connect? They are a part of our population too," Barnes said. 
Students being integrated into the school culture earlier on in the year, rather than later due to the many events and activities occurring at the school, is what Barnes believes makes our school "unique" compared to other schools.
"Usually these activities would be in February, but by then the year is already halfway done and so if you haven't connected by then the chances of you connecting at that point are often lower," Barnes said.
Only about two months into the school year, students and teachers alike are still adjusting to their new schedules, workload, and environment. If Principal Barnes can give one piece of advice to students, it is to work to be the best versions of themselves in and outside the building.  
"Always strive to be your best, but never be afraid to ask for help," Barnes said. "Reach out to a trusted adult, whether that's a teacher or a member of our support staff. Any adult in the building is here to help you. 
While Barnes did not have the chance to vacation much this summer, he got the opportunity to  transition into LHS and meet staff and interact with students in a more relaxed environment.
"That had to be the best part of my summer," Barnes said. "Being able to get my bearings of a brand new school that's much larger than where I came from and having that lead time when things were slow was important." 
With this lead time that the summer provided, important work was done to create and decide upon the school cell-phone policy.
"That was another school initiative I put on the list of things I'm proud of because if students had not been part of that, we might not have cell phones here," Barnes said.
Barnes views student voice as "working together in a way that's productive and giving them that seat at the table to sit with the adults in the building." 
"That's something that I want to encourage and continue to foster," Barnes said.
In his free time, Barnes enjoys spending time with his family and pursuing hobbies including jiu jitsu and surfing.
"I just started doing jiu jitsu with Officer Tufo," Barnes said. "I've been doing that for a while but I just picked it up again. Surfing, too. Not a lot of that lately although I've had opportunities. It's cold out and I'm getting older so I'm not going to be paddling out in 15 foot surf."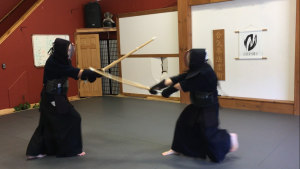 Growing up in Southern California, Barnes has been surfing since he was in middle school. Since moving to New Hampshire, a surfer can recognize the difference of waves, "unless there's a hurricane."
"This is the prime New Hampshire surfing season right now," Barnes said.
While being a principal is a full-time job with many responsibilities, Barnes can usually find a way to get out to the ocean if the waves are calling for a surf.
"It's a little harder to do because of the time when the surf is, when the school year is starting, so unless it hits on the weekends or right after school I usually find a way to get out there," Barnes said. "If it's going to be good I find a way."
Barnes doesn't head out to the ocean alone. His 16 year old son, a student at Souhegan High School, catches waves with him.
"That's something my son and I like to do," Barnes said.
On the days when Barnes is not able to leave his office, he gets a view of his home away from home thanks to the photos of the California surf framed on his wall.
"My wave photos [were hung] to remind me of the ocean," Barnes said. "The bottom one is California. It's one of my favorite beaches, Black's Beach in San Diego. It's difficult to get to but it's worth it. The other two are from Hawaii by a famous photographer."
Barnes currently resides in Amherst N.H. with his son and wife of 22 years. He also has an Australian Shepard by the name of Aggie and a cat, potentially a Maine Coon, who's a rescue. 
Although Barnes has a moderately lengthy commute to LHS, it is something he looks forward to.
"I enjoy having a little bit of a commute that gives you time to clear your head coming and going," Barnes said.
Once Barnes began his teaching career in Southern California, he quickly realized that it would not be a probable lifestyle for himself and his family due to the cost of living and the advantages New England proposed. 
"My wife is from Massachusetts, and I realized how much easier it is to buy a home here and the quality of education here is superior to where I grew up," Barnes said. "I also wanted to raise a family. It was a three to five year plan and we are in 21 years of it since we've been here so it's going pretty well."
Besides his family and parents who still live in Southern California, and the weather and ocean, Barnes "does not miss much" about his hometown.
"I feel like New England is much more of a community focus. In a smaller town, people get to know one another, they have each other's backs," Barnes said. "I think there is significantly more of a community feel than in Southern California where there's 30 million people in the state, opposed to maybe 10,000-20,000 around here."
Barnes believes that LHS has "an even stronger sense of community" than some of the other schools he has taught at.
"A lot of schools I've been in did have a strong sense of community, but [LHS] is very tight knit for such a large community," Barnes said. "I think it's a really unique feature that people have a high degree of interest in wanting success for one another. That's one of the things that drew me to apply here."
With the close-bond that the community shares inside the walls of LHS and the reputation of the school, Barnes is "looking forward to a good school year."
"Londonderry is great. We are a very, very good school and I still believe that with all the success its had, its best years are still in front of it so I'm excited for the opportunity to be a part of that."