Playoff football is back at Lancer Park, and the team is looking to get a little revenge from last year. This year's boys have been rolling since Mack Plaque and are looking to continue their five-game winning streak in a big game against Windham.
This team has been uniquely different from past teams, running an offense led by four quarterbacks instead of one. Seniors Conor Williams and Cam Brutus lead the way in offense, followed by juniors Sam Ogden and Alex Villa. 
During the regular season game versus Windham, Sam Ogden and Conor Williams led the way in a close game, both scoring once as they would win 21-14.
Villa said that there is a "big benefit" to having different quarterbacks.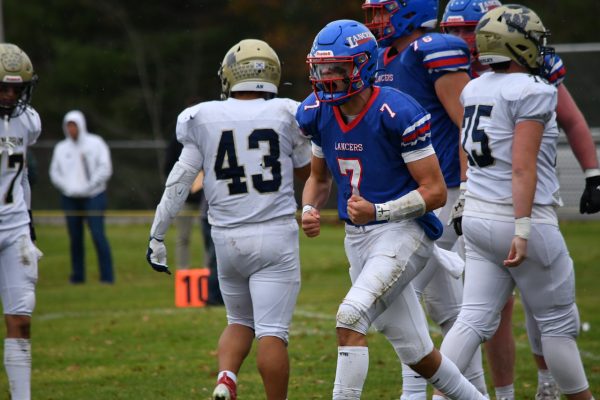 "[It] keeps the legs fresh whenever one of us gets tired or if Coach sees another QB that is more fit for a game scenario," Villa said.
The four-quarterback tandem ran for 219 yards total in the last game against Windham, and Villa believes this is just a testament to who they are as a group. 
"We probably have the best connection out of any position group on the team," Villa said. "It's honestly like we're just four brothers."
What is so special about this group is that all of them play both offense and defense and while the team may be facing some adversity, Williams expects them to play strong.
"The expectation this week is to come out with a hard-fought win," Williams said. "We are coming off some new injuries so some new people will be in the starting lineup. Sticking together through the mistakes we make is what we are going to need to do to win this game. The expectation for our  defense is to give them no hope."
Williams said they will be able to "smother and overpower" Windham on defense, while the offense will outrun them with their quickness.
"Going into not only this game but every game," Williams said, "I think a very clear advantage we have against others is size, strength, and speed most of the time as well. The discipline of our players on both sides of the ball is what sets us apart from other teams, that is if we can follow our assignments and reads. That will determine the outcome of the game.
Having the ability to use different QBs at any time makes it hard for opposing defenses to gameplan, Villa said.
"Our four different quarterbacks give all of us a breather to have more energy when it's our turn," Villa said, "but it makes it challenging for the defense to never get a feel of one quarterback all game long."
The four-quarterback tandem will impose their will on the defense, using their differences as strengths, Williams said.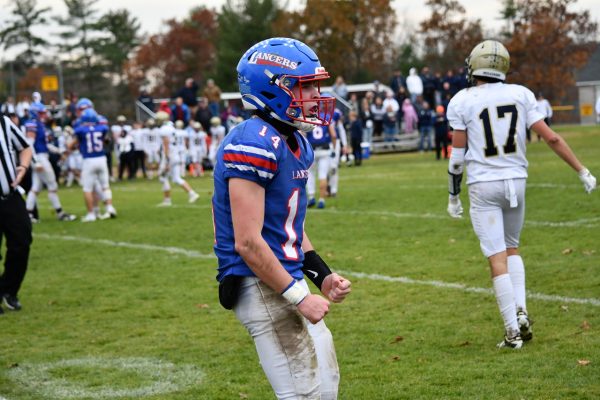 "I think being able to switch in and keep each other fresh for our drives while also keeping us ready to go out and dominate on defense is a big advantage," Williams said. "It creates trouble for the defense in terms of getting used to the QB's cadence, different pace and tendencies."
It also allows them to have certain plays that are set for that certain quarterback's strength, Williams said.
"Overall, I think the way we've done it has been something unique, but we've made it work," Williams said. "All four of us can help the team, so why not use all of us?"
Each member of this quarterback family "has each other's backs," Williams said. 
"We've nicknamed ourselves the 'Fantastic Four,' meaning that we all have very different strengths but that we suit each other very well," Williams said. "Off the field, we are very tight and are texting every single day in our group chat."
On the weekends they come in together to watch films and throw the ball around. Even though they are competing with one another on the field,  "it's all love," Williams said.
"We couldn't be happier for each other when one of us makes a play," Williams said. "On the other hand, after throwing a pick or having a fumble we are there to lift each other up. I think we have the best support system on the team and I think that has been a huge reason for our success this year."