History and physics classes launch new collaborative catapult project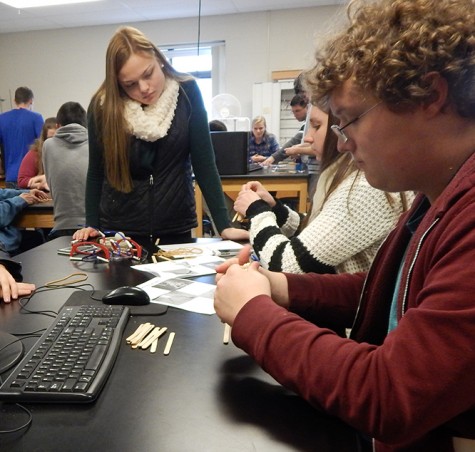 Mr. Cariello's E period senior Physics and Mr. Courtemanche's E period sophomore US History have collaborated for a joint World War I artillery lesson.
Students are designing artillery pieces to be used in a mock battle next week. The concepts needed for the project are taught in the two classes separately with physics teaching the students about projectile motion, and US history teaching the lesson of how artillery in WWI was used incorrectly.
The idea behind combining classes for a lesson is to take a different approach to students learning about science and history and to see how they can affect one another.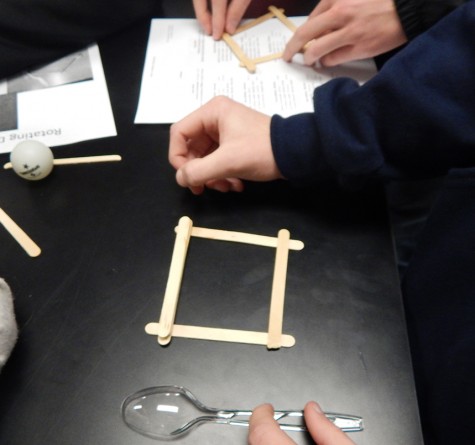 "The big part of [this project] is to take what you learn in humanities and integrate it with engineering to understand and learn the topic," Mr. Cariello said.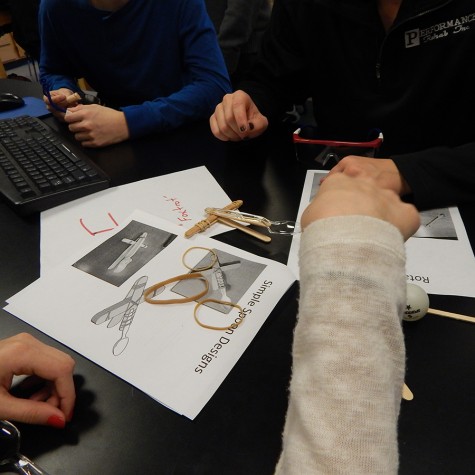 Teams for the project have been chosen and the groups within teams are integrated best as possible, mixing both seniors and sophomores in groups in order to get a fair amounts of knowledge on both the physics and history pieces of the project.
"When I was a kid, we had engineering projects in every class. You don't see that anymore, so this project caters to those hands-on learners," Mr. Cariello said.
The battle between the two teams will take place next Friday, December 11.