Kid Cudi should stop making music
'Speedin' Bullet 2 Heaven' chronicles Scott Mescudi's decline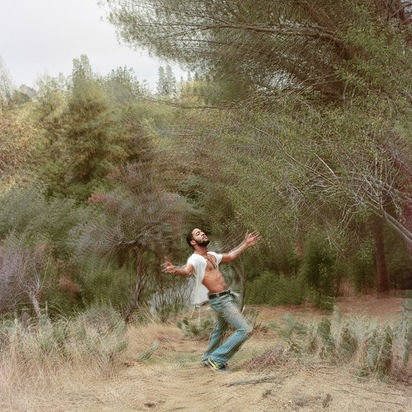 Conor Battles, Editor-in-Chief, Arts & Entertainments Editor
December 7, 2015
I don't like "bad" movies.
There has been a trend recently, thanks in large part to the success of movies like Sharknado and Kung Fury, to make something so intentionally cheesy and awful that it becomes funny to watch. Where that idea falls apart is in the word "intentionally."
It's not fun to laugh at something that was made to be laughed at. What separates a movie like Sharknado from, say, The Room is that the latter is funny because it wasn't meant to be. Something that was made with one hundred percent sincerity, that was conceived as the Next Great Statement in art, is much more endearing and fascinating to observe when it turns out terrible on accident.
Speedin' Bullet 2 Heaven was pitched as Kid Cudi's evolution. The superb Man on the Moon series was put on hiatus, and Cudi claimed that his bold new direction would eclipse his past work on first listen. This was supposed to be his Citizen Kane, but instead, it's his Showgirls.
Cudi has abandoned rap entirely, going towards a grungy, alt-rock sound that completely and utterly fails to suit him. Tracks like the lead singles "Confused," "Judgemental ****," and "Wedding Tux" are offensively bad in a way that can only be achieved on accident, and after that there are 23 more songs to slog through. The production and mixing is muddled and borderline unlistenable. The instrumentation is amateurish and derivative, sounding like that demo CD the barista at Starbucks keeps trying to push on you. Speedin' Bullet 2 Heaven is a snapshot of an artist who wants desperately to be something he can never be, and it's made all the more disappointing because of just how talented Cudi can be with the right material.
Remember 2010 Cudi? Kid Cudi emerged on the scene with a head start unlike just about any other rapper around. A Kid Named Cudi was a stellar debut tape; so stellar, in fact, that Kanye West signed him to GOOD Music and was heavily inspired by him in making his groundbreaking 808s and Heartbreak. Then came the fantastic Man on the Moon series of albums, which subverted and reshaped traditional rap and R&B to form something new and exciting in music. Now, five years later, Cudi jumped ship from GOOD, renounced his glory days, and put out whatever this is.
Literally nothing about this album works. Cudi's Nirvana impression lies somewhere between Tina from Bob's Burgers and Kermit the Frog. Beavis and Butt-Head – the honest to God, Mike Judge-voiced Beavis and Butt-Head, have credited features on not one, but three tracks on this album. Even the title is bad: Speedin' Bullet 2 Heaven sounds like a Prince and Bob Seger Christmas album. The cover looks like my old LiveJournal profile picture. I bet Kid Cudi vapes.
Experimentation and individuality in music is nothing new, be it Lou Reed with Metal Machine Music or Miley Cyrus and Her Dead Petz. It is vitally important as an artist to grow and evolve one's sound, but Cudi has put together one of this year's most astoundingly bad records. Man on the Moon 3 may yet exist, and it may yet be great, but it's going to take a miracle to fully wash away the taste of this mess.
---
1/10