Just in: Winners of the 2015 hall decorating contest
Winners of the 2015 hallway decorating contest:
1st Place:
Seniors
2nd Place: 
Juniors 
3rd Place:
Freshmen
4th Place: 
Sophomores
---
Posted Dec. 16
Students from every grade stayed after school on Monday to help construct this year's hallway decorations, running around with rolls of paper, bottles of paint, and bags of fake snow. Each student was on a mission; untangling Christmas lights, cutting out paper snowflakes, and fighting over limited rolls of tape.
Every December, each class at Londonderry High School competes in the annual Hallway Decorating competition. Class boards and their representatives spend countless hours planning, prepping, and putting together their decorations. The goal is to create an eye-catching and impressive display that will convince teachers to vote for them.
"It takes a lot of planning and coordination in order to organize a successful display," Jeff Cieslikowski, the sophomore class president said.
It's no doubt that hallway decorating can be a time-consuming and stressful task. However, some students opt to participate solely for the festive aspect and the rewarding feeling that follows after a long afternoon of hard work.
"Spending those few afternoons with classmates and getting into the holiday spirit is worth every minute," junior Emily Parnell said.
Typically, a small committee of students will meet after school a week beforehand to discuss what they're going to create for their hallway decorations. Senior Scott Lynch was one of the many students who put in several hours after school in order to put together an award-winning display.
"Drawing it out is one thing, but actually doing it is another," Lynch said. "Overall, the experience helps people to figure out how to work as a team to accomplish a goal."
2015 Hallway Decorations: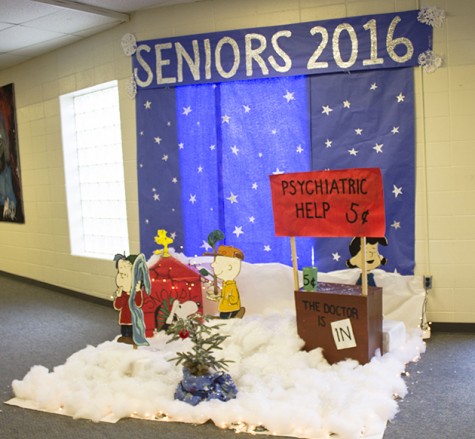 The senior class decorated their space with a "Charlie Brown Christmas" theme, complete with a replica tree from the movie and a "Psychiatric Help" desk. "[The senior class] is pretty pleased with the outcome," Lynch said.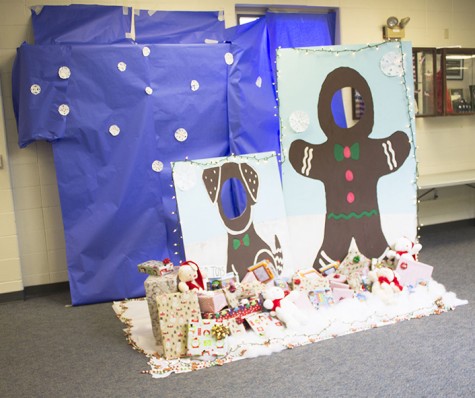 The junior class chose to create an interactive display, where students can place their faces in gingerbread cut-outs and have their photo taken. The junior class also incorporated toys that will be donated to the children's hospital next week. "This year's display is by far my favorite," Parnell said.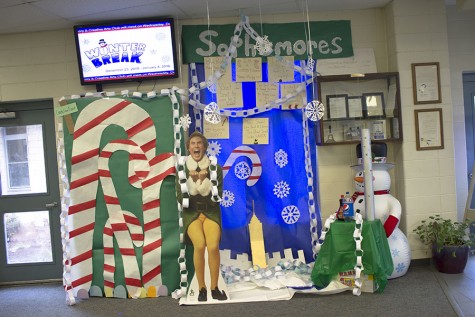 The sophomore class opted for an Elf theme, using a Buddy the Elf cut out as the center of attention. Surrounding Buddy are quotes from the movie, the Candy Cane forest, and other props from the movie. "The sophomores are obviously going to come out on top," Cieslikowski said.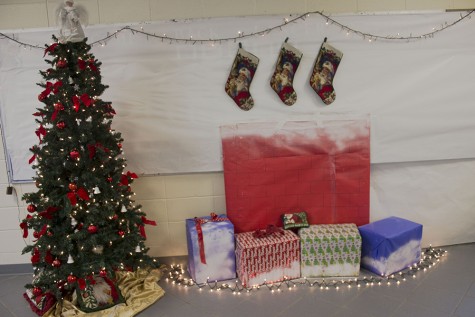 The freshman class assembled a Polar Express themed fireplace, decorated with presents and a Christmas tree.