Clearing up confusion: Parking passes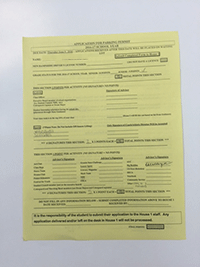 When getting signatures from advisers and teachers for parking pass applications, students should only list activities in which they participated during the current school year.
For example, if a student held a position of a class officer this year, they would put themselves down for holding it. If a student expects to hold a class office next year but does not currently hold an office, they would not put themselves down for that.