Vince Staples brings the past to life on 'Summertime '06'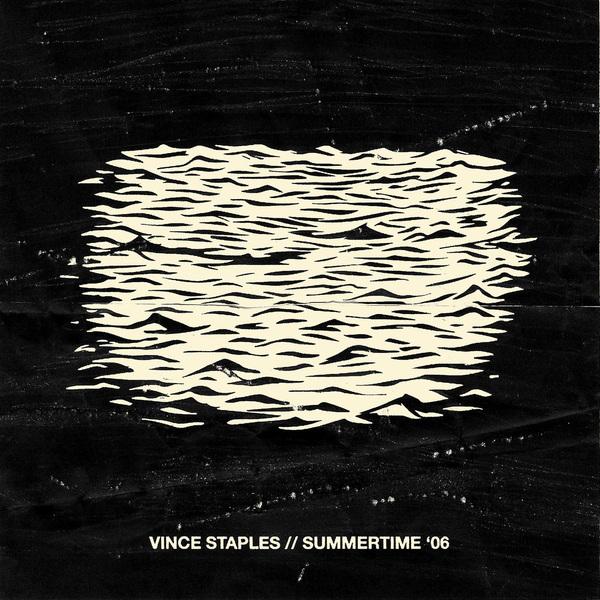 Conor Battles, Editor-in-Chief, Arts & Entertainments Editor
September 2, 2015
2015 saw the official death rattle of Odd Future, the California-based alternative hip-hop collective that took middle schools and angsty teenagers' bedrooms by storm four years prior.
Since the split, we've seen releases from several OF alums. Ranging from the weak (Tyler, the Creator's weak Wolf followup) to the exceptional (Earl Sweatshirt's sophomore effort), it's been a long process of separating the chaff from the wheat.
On Summertime '06, Odd Future associate Vince Staples places himself definitively in the latter, crafting a sublime debut that lives up to the lofty standards set by his early EPs.
A double album, Summertime '06 can most easily be criticized for its length. On paper, eighty-something minutes of album is simply intimidating, and comes off as overlong. However, Summertime '06 is the rare double LP that not only retains its quality through both discs, but manages to feel short.
The core concept of the album, an autobiographical narrative of a teenaged Vince working the streets of Long Beach as a drug dealer, is as compelling and absorbing as the production.
As its Joy Division-apeing cover suggests, there is a substantial post-punk influence that permeates the dark, moody production on Summertime '06. Indeed, one almost expects Ian Curtis's nasally monotone to float in over the screeching vocal sample on "Jump Off the Roof." From the distant, oscillating two-note siren call of "Norf Norf" to the punchy, rumbling bass of "Loca," expert production work from Clams Casino, No I.D. and DJ Dahi gives Summertime '06 a pulsing, murky feel that stands as a breath of fresh air in hip-hop. Vince has an undeniably good ear for beats that complement his unique flow.
Lyrically, Vince weaves a story that merges the youthful ignorance of days gone by with a sensible, modern-day perspective that indicts everything the former stood for. That duality is a subtle touch, but it is used to great effect on the album. For every braggadocio claim that he "ain't ever run from nothing but the police," there is a touch of an underlying depressive morbidness. To have Future, a rapper best known for tracks like "Move That Dope" and "Bugati," so-called "ignant" rap anthems, as a featured artist on a track that looks back on a youth wasted gangbanging takes a level of self-awareness that few artists possess.
Standout features from the likes of Jhene Aiko, Snoh Aalegra, and Kilo Kish make the hooks on Summertime '06 stand out, but the real star of the show is Vince. His verses, part conscious-rap cliches and part hungry exuberance, paint the portrait of a young, talented artist with a sizable chip on his shoulder courtesy of his Odd Future days. Despite the lingering OF stamp, Vince has managed to put out a debut that keeps one foot firmly planted in the past while stepping into bold new territory for rap music.
---
8/10