ID policy: The Lancer Spirit wants to hear from YOU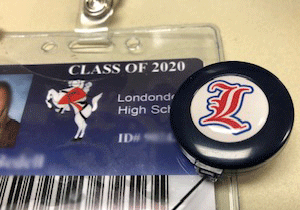 The Lancer Spirit Editorial Board
November 28, 2018
Hang on for a minute...we're trying to find some more stories you might like.
Dear LHS teachers and students,
The Lancer Spirit editorial board is gathering information on how the new ID policy has affected YOU.  We are in the midst of writing an article on the new policy and would like to have an authentic understanding of how students and teachers across a wide spectrum feel about it.
This is your opportunity to have your voice heard on this matter, so let us know how you feel.  
WHAT TO DO:
In the comments section below, please tell us about any experiences (good or bad!) you've had and/or write your thoughts and opinions regarding the ID policy.
---
NOTE:
Your comments will not be published on this page because we want to hold them for the upcoming article.
Please know your full comment or excerpts of your comment may be used at a later date.
We reserve the right to not use your comment or to edit it for grammar and clarity.
Please keep in mind your comments may not be considered if they have vulgarity or misinformation in them, or if they are inappropriate to our audience.
Please state your name and grade within the comment, so we can contact you if necessary.
---
Thank you for your help.  We hope to hear from a variety of students and teachers.
Sincerely,
The Lancer Spirit Editorial Board