Lancer football improves to 10-0, advances to semi-finals
The Lancers relived their Mack Plaque victory with a big time win over Pinkerton, 45-3 in the first round of the playoffs. They now advance to the semi-finals against Salem this Saturday at 2:00pm in Londonderry.
---
Playoff preview: Lancer football ready to take on Pinkerton in rivalry rematch
Originally published on Nov. 8, 2019
The clock strikes 0:00. The Lancer's regular season is over, and the perfect season is complete. They locked the number one seed in the playoffs after beating Manchester Central 69-22. This was the eighth game of the season where they scored 40 points or more.
The Lancer football team was unstoppable this season, destroying every opponent in their path. This includes Pinkerton Academy who have given the Lancers some problems for the past 18 years. This Saturday, the Lancers have an opportunity to show that their conquering of Pinkerton during Mack Plaque wasn't a fluke when they take them on in the quarterfinals.
"There is no team we'd rather play," senior slot receiver Tyler Kayo said. "We found out last week that we were playing Pinkerton or Salem, and everyone on our team said that we wanted to play Pinkerton."
The football team is preparing hard for the upcoming weekend and they are ready for the challenge.
"We are looking forward to a great week of practice and coming out Saturday with a dub," said senior quarterback Jake McEachern.
The Lancers may want to repeat their Mack Plaque victory, but they also want to get revenge for what Pinkerton did to them last year during the playoffs in the so-called "Mud Bowl."
"This is a revenge game from last year," Kayo said. "They knocked us out of the playoffs and ended our season. This year, the tides are going to change."
Anyone who has seen this team would say they have a lot of life, but that isn't enough to describe them.
"The energy is different this year; we're all fearless," Kayo said.
This team is prepared for whatever comes their way and know that they have to play perfect football.
"We have to play better than we have all season," McEachern said. "No missed tackles. No missed blocks. We have to be perfect all around."
Lancer Football hasn't seen a state title since 1998, however, the team thinks they have what it takes to put a banner in the rafters.
"Mark my words, Londonderry High School has never in their existence, seen a football team like this one," Kayo said.
Leave a Comment
About the Contributors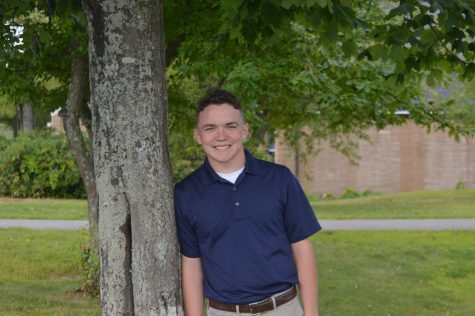 Chris Tutt, Sports Editor
Big Sports Guy. Chris is apart of the unified family, captain of the varsity baseball team, president of senior gators, and is involved in numerous clubs. He is a two-time concussion survivor.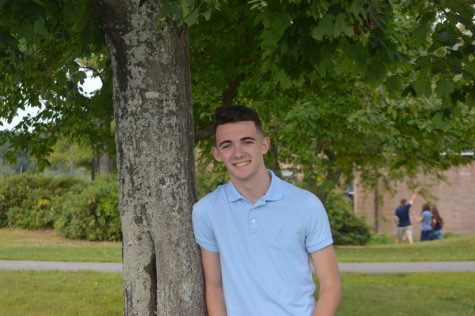 Tyler Wilbur, Executive Sports Editor
Big Sports Guy. Retired youth football and baseball player. Pro-gamer. Tyler is a sports guy's guy. Vivid outdoorsman. He's met more professional athletes than you.