Attention seniors: cap and gown measurements to take place next week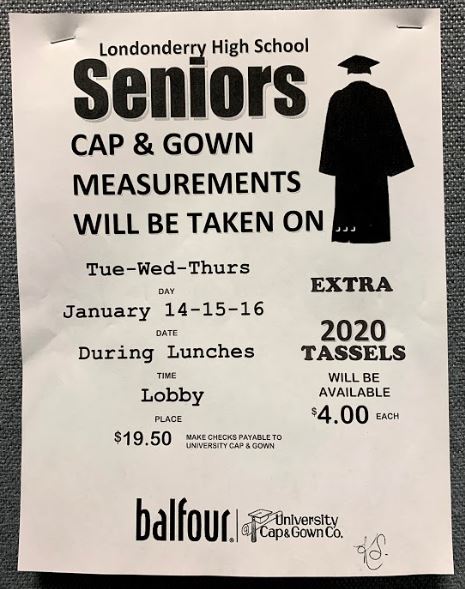 With first semester winding down, it's time to start preparing for the highly anticipated end-of-year activities–graduation included.
From Tuesday, Jan. 14 to Thursday, Jan. 16, cap and gown measurements will take place in the main lobby during all lunches. And don't forget your money! The total cost is $19.50 and checks can be made payable to University Cap and Gown. For an additional $4 you can add a special 2020 tassel to your cap.
So don't forget to take a few minutes out of your day to get measured. You don't want to end up with a gown that ends at your knees and a cap too small for your head.